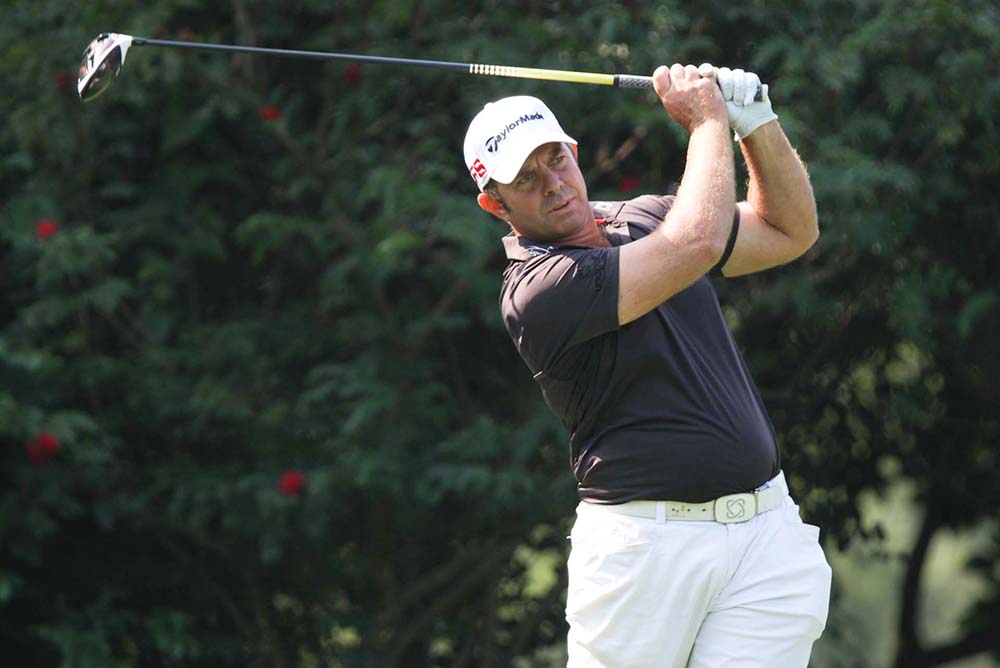 HONG KONG, 26 Oct 2016, (HK Golfer News Wire) - Scott Barr has confirmed he will defend his title at the 34th edition of the FTLife Hong Kong PGA Championship, which will be played from 4-6 January, 2017, tournament organisers confirmed today.

The 46-year-old Australian, an Asian Tour regular who memorably captured his first HKPGA Championship title with a stirring performance to deny compatriot Unho Park an unprecedented fifth straight victory earlier this January, said he was excited to be returning to Hong Kong to face the challenge that lies ahead.
"To win the event after finishing runner-up three times in a row to Unho [Park] was a hugely satisfying moment for me," said Singapore-based Barr, who has enjoyed a solid season to date on the Asian Tour. "We had a great battle down the stretch and it was a huge relief that I was able to cling on there at the end. It's a fabulous tournament, one that I had targeted for a long time, so to pull off the victory was very special. I can't wait to get back and defend my title."
Barr will come up against strong opposition in the HK$500,000 event, with a full field of HKPGA pros eager to wrest the trophy away from his hands. Tournament organisers said they will be announcing more players in the weeks ahead.
The 54-hole championship will be played in its traditional three-course format, with the New Course at the Hong Kong Golf Club hosting the first round before the players move to the Eden course on day two. The picturesque Clearwater Bay Golf and Country Club will host the final round for the second time in the last three years.
No local player has triumphed at the championship since Dominique Boulet in 2004, but after recently turning pro, former Hong Kong amateur star Shinichi Mizuno has high hopes of ending a 12-year wait for a homegrown winner.
The 23-year-old, who represented Hong Kong internationally at numerous levels before making the switch to the paid ranks, said: "The FTLife Hong Kong PGA Championship gives me a wonderful opportunity to get my professional career off to a good start," said Mizuno, who has lived in Hong Kong since moving to the city from Nagoya, Japan as a toddler. "I know the courses as well as anyone in the field and I feel like my game is in decent shape. There will be a lot of quality players to beat, but I'll enter the event with confidence and determined to do well."
Stuart Fraser, CEO of FTLife Insurance Company, said: "Three days of hard-fought, quality golf lie in wait, with the best Hong Kong professionals going up against some of Asia's brightest talents. Scott did brilliantly well to win his first HKPGA title and hold off the challenge of Unho Park, and it's going to be great to see him return to defend his title.
"The championship has grown a great deal since our involvement started in 2010, which underscores FTLife's commitment to professional golf in Hong Kong."