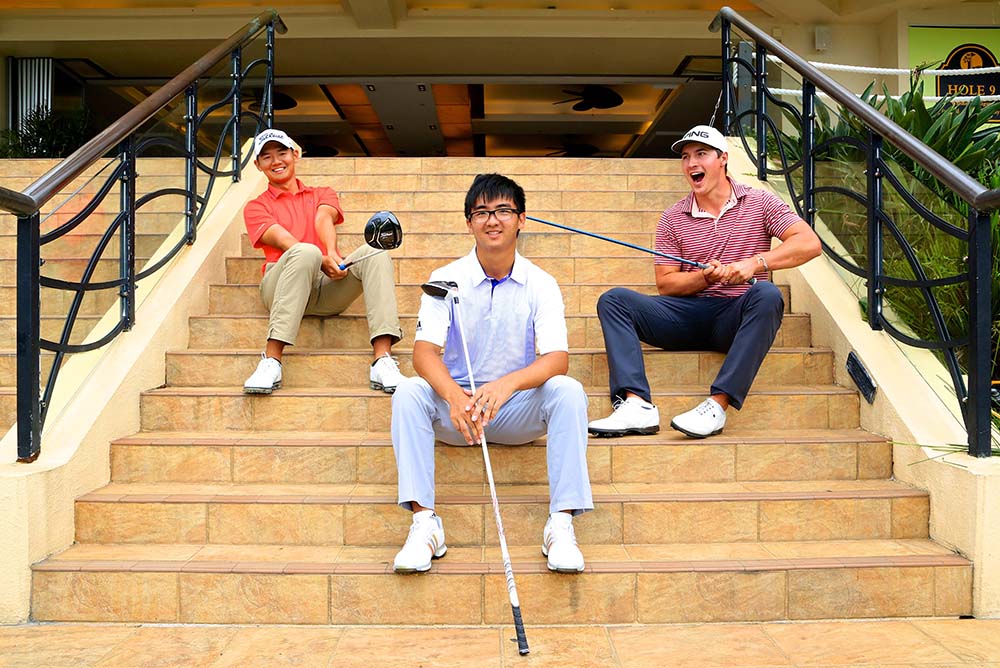 HONG KONG, 1 Nov, 2016, (HK Golfer News Wire) - Hak, 22, contracted an eye problem on the Saturday of last month's Ping An Bank Open in Beijing where he followed opening rounds of 64 and 66 with weekend rounds of 69 and 71 to finish fourth, his third successive top-10 finish on the series.

"My eye caused me a few problems at the last event in Beijing, but I think it really just hurt my momentum because I was playing really well leading up to that," Hak said.
"I gave myself a month's break to rest it because there's not much I could do with medicine. I've been trying to get myself prepared to come over to Hong Kong. I'm not fully recovered, but all I can do is my best."
If Hak will be the crowd favourite, Marty Dou Zecheng is the tournament favourite after winning four of the first seven events of the year and becoming the first player to win over RMB1 million in a single year on the circuit.
Dou is now China No. 2 after rising above Li Haotong in the Official World Golf Ranking, but the 19-year-old said he's more focused on winning the Order of Merit and securing a full card on the US-based Web.com Tour, the qualifying gateway to the PGA TOUR.
"I'm not thinking about the ranking yet because the Olympics is four years away, so my focus now is trying to get onto the Web.com Tour," Dou said. "There are four more events, so it's hard to say what will happen. Charlie or Jason could win four in a row."
Second-placed American Charlie Saxon is Dou's nearest challenger in the money list, but is over RMB500,000 behind. The winner this week will win RMB200,000.
"I'd like to think I could win four in a row, but Marty needs to stop playing so well," joked Saxon, who won his first TOUR title at last month's Ping An Bank Open in Beijing.
"Even if I won three, that would give me an outside chance, but Marty's playing so well that I expect him to play nothing but good golf for the rest of the year. I'm going to have to rise to the occasion, I guess."
Saxon, 23, is more familiar with Clearwater Bay than Dou, who only played the course for the first time on Tuesday afternoon.
"The golf course is fantastic," said Saxon, who played the course for the first time last month and also played nine holes on Monday and nine holes on Tuesday morning.
"Once you get over the breathtaking views and see it from purely a golfing standpoint, it's really good. It was windy today so I think it's going to really test your ball flight and control. I think it's a great golf course and that all the players are going to love it."
Chinese legend Zhang Lianwei and compatriot Zhang Xinjun, China's fifth-ranked player and No. 5 on the Order of Merit, are also in a strong 120-player field.
Hong Kong's representatives include James Stewart and teenage amateurs Leon D'Souza, Isaac Lam and Yue Yin-ho. American Garrett Sapp won Monday qualifying with a five-under-par 65.