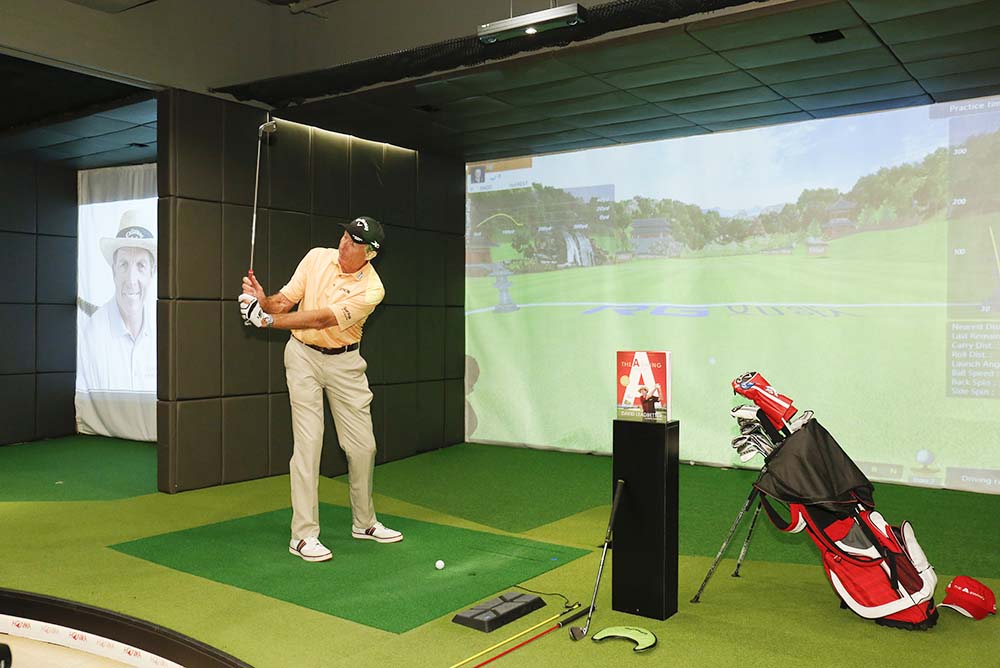 HONG KONG, 31 October 2016, (HK Golfer News Wire) - David Leadbetter, known as the godfather of modern golf, made a brief but memorable stop in Hong Kong as part of his tour in China to promote golf.

Taking place at The ONE Golf Club in Kwun Tong, the event aims to promote TOGC'S Community Golf Project. The project looks for vacant spaces in communities and turns them into an indoor golf environment.
Leadbetter demonstrated his A-Swing during the event. HKGA junior squad member Arianna Lau showed off her textbook swing in the state-of-the-art simulator, and was rewarded with an autographed "The A Swing" book by Leadbetter.