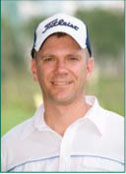 Your pre-round routine sets the tone for the whole day. The key is to be prepared with your time schedule and finalize what you need for your round the day prior to the tournament starting. There is nothing worse than being in a rush and stressing out before your round.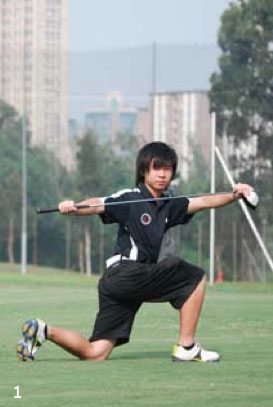 Arrive at the course an hour to an hour and a half before your tee time so you have plenty of time to check in and practice before heading to the tee. I would much rather have time to hit a few extra putts being early then rush through my practice because I didn't allow myself enough time.
Start at the driving range or locker room with a stretching routine for about 10-minutes (Photo 1). This maybe longer in the winter months when it is cooler. It's important to get your golf muscles warmed up. Start hitting some shots with your wedges, then move into your middle irons, long irons and finally the woods. I like to see players finish their warm up with a few wedge shots just to slow down their tempo and soften their grip pressure.
Pages
Click here to see the published article.