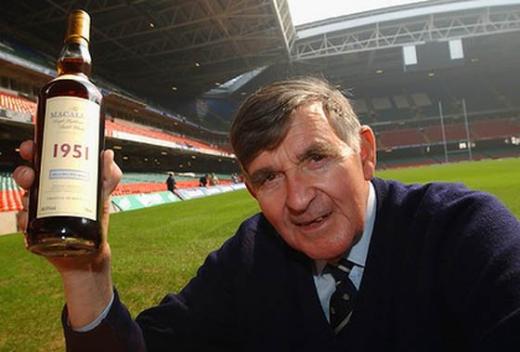 On January 25, 2010, Bill McLaren the legendary Scottish rugby commentator was laid to rest in Hawick cemetery. News of his death had moved Scots and rugby fans all over the world and as the funeral approached I, like many, was reminiscing fondly as I read through the myriad articles celebrating his life when I came across a photograph of him holding a bottle of The Macallan 50-year-old, which had been presented to him on the occasion of his retirement in 2002. It seemed only appropriate to take the hint.
The Macallan distillery in Craigellachie, Speyside was founded in 1824 and has operated continuously since. It is widely available in Hong Kong in its 12- and 18-year-old expressions. Their water source is the Ringorm burn and traditionally Macallan was aged in oak oloroso sherry casks shipped directly from Spain. But in 2004 they launched an alternative, Fine Oak, range which is aged in American oak casks previously used for bourbon. As an experiment over the New Year holiday, I sampled both the traditional and Fine Oak 18-year-olds.
Pages
Click here to see the published article.