A
is for ATLANTA ATHLETIC CLUB, the venue for this year's championship and the home club of the legendary Bobby Jones. The event will take place over the club's Highland Course, a lengthy track measuring in excess of 7,600 yards that also played host to the 2001 edition (won by David Toms) and the 1976 US Open, which saw Jerry Pate claim his one and only major title.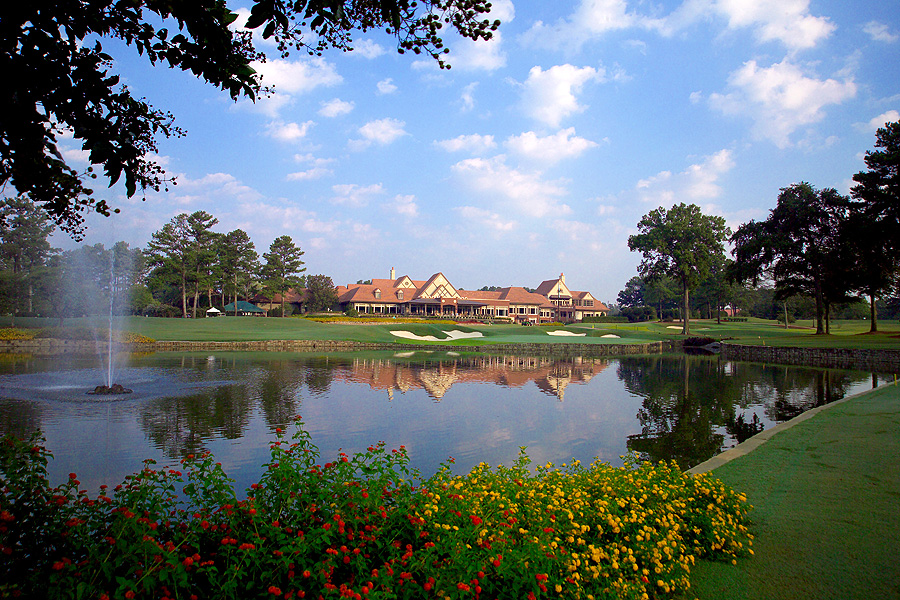 B
is for BACK-TO-BACK-TO-BACK-TO-BACK. Walter Hagen is the only man to have won the same major championship four years in a row. The 'Haig' added to his initial championship success in 1921 by claiming every US PGA crown from 1924-27. He finished his career with a total of five victories, a record he shares with Jack Nicklaus.
C
is for CELL PHONES, the use of which will be permitted within the grounds of Atlanta Athletic Club by spectators at the championship for the very first time. The guidelines, which limit phone use to designated areas, are vastly different to those at the Masters, where "mobile devices" aren't allowed anywhere on the Augusta property.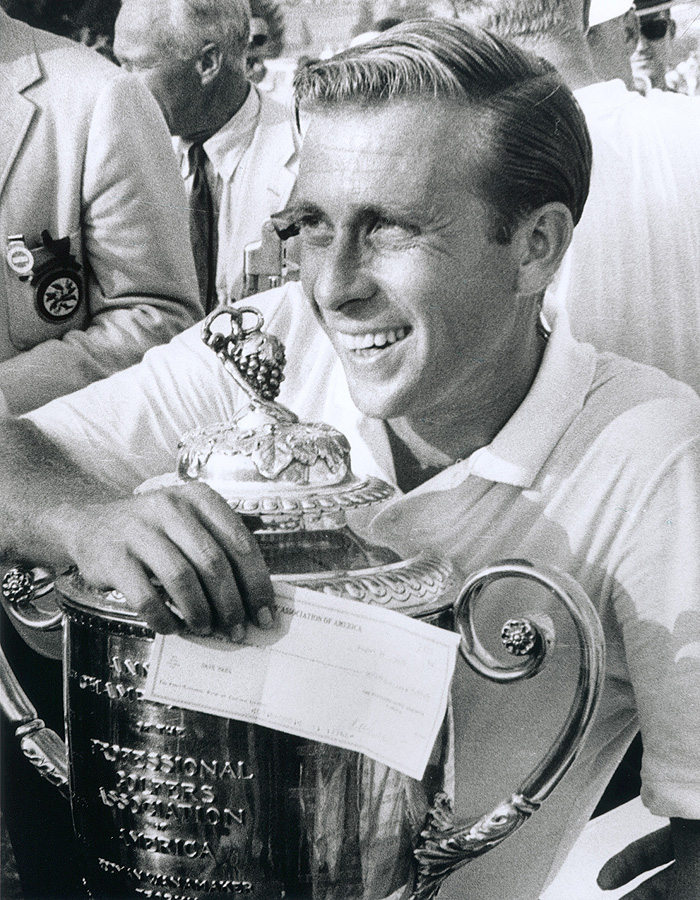 D
is for DAVE MARR, one of the most popular champions in the history of the US PGA. Marr claimed the 1965 championship after holding off Billy Casper and Jack Nicklaus by two shots at Laurel Valley. A jocular Texan who was a close friend of Arnold Palmer, Marr would later go on to skipper the US Ryder Cup team in 1981. He was also a brilliant broadcaster and raconteur, commentating for the BBC in the UK and ABC and NBC in the US. Palmer described Marr's solitary major win as "one of the happiest moments of my life." Marr died in 1997 at the age of 63.
E
is for EMPHATIC. Jack Nicklaus holds the record for the largest margin of victory with seven shots, which came in 1980 at Oak Hill Country Club, where he earned his final US PGA title. Incidentally, the Golden Bear's win at the 1971 championship completed his second Grand Slam.
F
is for FEBRUARY. Although the championship has historically been played in August, in 1971 the US PGA was held in February, making it the first major of that year. The move was short lived however, and by 1972 the event was back in its late summer slot.
Pages
Click here to see the published article.