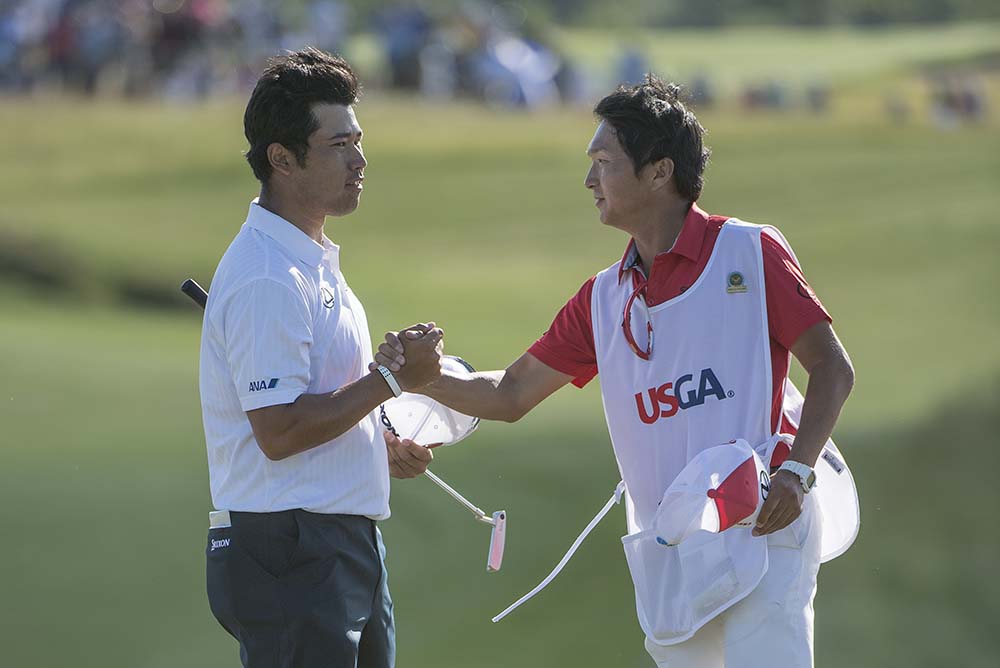 Of the mainland European contingent, 2017 Masters champion Sergio García's U.S. Open record mirrored his pre-2017 Major championship history, a case of 'Close, but no cigar'. Five top-10 finishes in 18 outings, but, having recently become a father after getting the Major monkey off his back, he knows how to close out a victory and could feature down the stretch on Sunday afternoon.
For the first time in many years, García is not the best Spanish bet for a title that eluded the country's best. Seve and José María Olazábal were never to win the U.S. Open. But history could well be made by Jon Rahm, who has the look of a man who knows what he wants - big titles - and knows how to get it.
Last year's European Tour Rookie of the Year, recent winner of his home Spanish Open and two PGA TOUR titles already to his name, Rahm looks like an unstoppable force of nature. Major wins more a question of 'how many,' rather than, 'when'. And with a Ryder Cup debut all-but assured in Paris in September, Shinnecock Hills could be his coming-of-age at just 23-years-old.
If there were to be a 'Comeback Kid of the Year' award in golf, that would have to go to Englishman Ian Poulter. All but shorn of his playing rights on the PGA TOUR, reinstated following 'recalculation' of the rankings, the man with the Ryder Cup running through his veins won the prestigious Houston Open. And a fifth in the WGC Match Play and a 7th in the RBC Heritage, the man from Woburn could conceivably win a Major in the twilight of his career. Following in the footsteps of compatriot Justin Rose, U.S. Open champion in 2013.
Pages
Click here to see the published article.