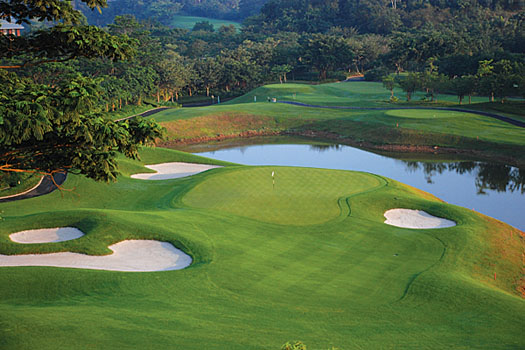 With a field comprising 100 players from The European Tour, 50 players from China Golf Association and six sponsors' invitations, the US$2.5 million tournament will be played the week after the year's first Major, the Masters Tournament.
The Neil Haworth-designed championship course at Genzon Golf Club, which was the venue for this year's Volvo China Open, will host the tournament.
Commenting on the latest addition to The 2015 European Tour International Schedule, George O'Grady, Chief Executive of The European Tour, said: "We are delighted to add another new tournament in China to an already robust 2015 schedule. In recent years, China has become an increasingly important player in the global golf market, and we are indebted to Genzon Group for committing to promote the new tournament. Genzon Golf Club, and the city of Shenzhen, both proved to be superb hosts for the Volvo China Open earlier this year, so we had no hesitation in agreeing to return there for the Shenzhen International."
Click here to see the published article.