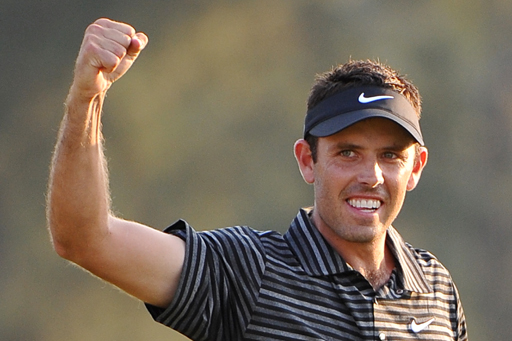 Reigning Masters champion Charl Schwartzel wants to bring a unique South African flavour to the annual Champions Dinner this year – by doing the cooking himself.
Schwartzel has asked Augusta National Golf Club officials for permission to have a braai, hoping to handle the grilling of steaks, lamb and boerewors himself.
"We're going to try and do a barbecue - in South Africa we call it a 'braai'," said Schwartzel. "I don't like formal dinners. I thought of keeping it very relaxed, sort of standing around a fire and cooking the meat. That's what I do when I'm at home on my off time."
Augusta National officials have yet to agree to the idea, with concern that the sheer numbers for the select annual gathering could make the braai format impossible.
"The only thing that could stop me probably is if there's too many people - then it is very difficult to do the meat yourself," Schwartzel continued. "But we're still waiting for confirmation if it will be allowed [and to] see how it works. "Their initial response was obviously, 'We'll come back to you on that.' I think it took them quite by surprise, maybe [they were] expecting something a little different or more the way they always do it."
A basic standard menu is typically offered, in addition to the selections of the reigning champion, for those past winners who are less adventurous with their culinary choices.
Pages
Click here to see the published article.