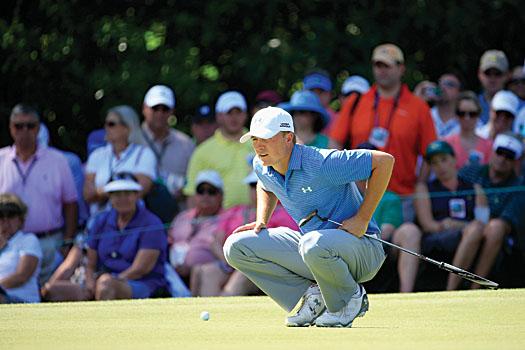 21.7
The age of Spieth, who becomes the second youngest Masters winner behind Woods, who was four months younger when he won in 1997.
28
Record number of birdies for Spieth during the week, breaking the single tournament record set by Mickelson in 2001 (25).
39
Years since a player last won the Masters wire-to-wire with no ties. Raymond Floyd last achieved that back in 1976.
43
Strokes Spieth needed to play Amen Corner this week, the fewest in the field.
Pages
Click here to see the published article.