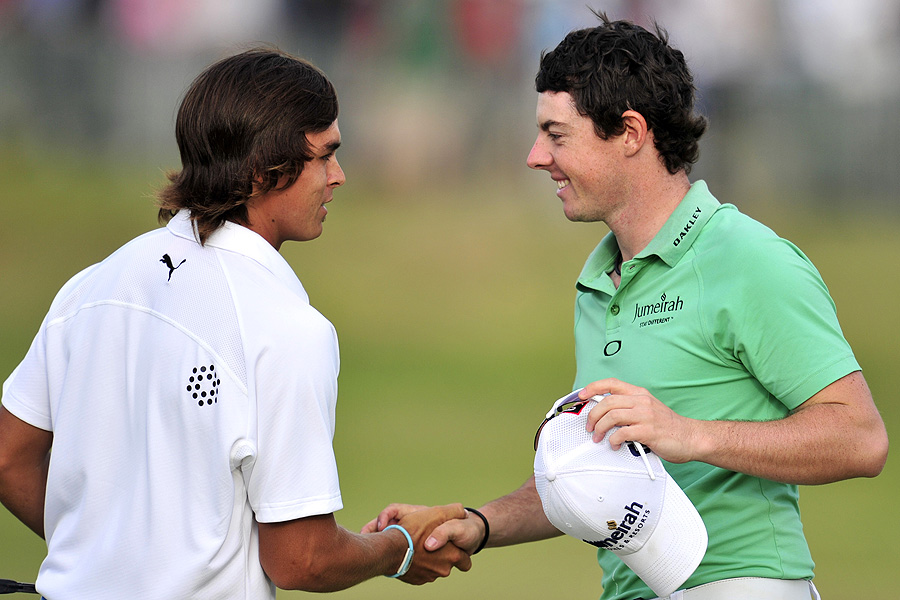 "OK, the American way of golf doesn't do a lot to bring out the players' creative side but a lot of the guys have it."
Rickie Fowler, for one.
It was Mark Roe, from the ranks of the TV commentators who, having followed Fowler and McIlroy over the first couple of rounds, noted that there were several occasions when Fowler was the more impressive in marrying his little chips to the humps and hollows.
It turned out that Fowler had something of an old-timer's start to the game instead of going down the so-called "range-robot" route. His original coach had encouraged him to play every shot under the sun – and to invent some more.
Fowler, who finished in a share of fifth place, had his first taste of links golf at the 2007 Walker Cup where he won three points out of four. (For the record, he and Billy Horschel defeated McIlroy and Jonathan Caldwell in the second foursomes series.)
Philip Parkin, a former winner of the Amateur championship and one of Roe's fellow commentators, happened upon a statistic which might interest those wondering where to put their money at next year's Open. Namely, that Fowler's last three rounds at St Andrews in 2010 and his first three at Royal St George's would have left him as many as 10 shots clear of the field.
Pages
Click here to see the published article.