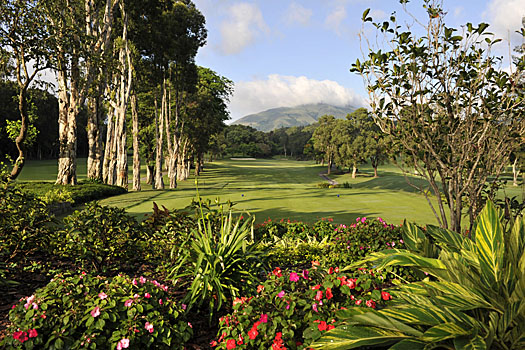 As a test of golf, the Hong Kong Golf Club's Composite Course, which comprises 10 holes from the Eden Course and eight from the New Course, has withstood the test of time magnificently. Measuring a shade over 6,700 yards, the par-70 layout might be one of the shortest layout on the European and Asian circuits, but it's packed with character and low scoring is never easy to come by. It's a testament to the course that the cut-line normally falls at around the level-par mark.
A look at the list of past winners will tell you that good iron players come to the fore. Tom Watson, Bernhard Langer, Jose Maria Olazabal, Colin Montgomerie and Rory McIlroy are all former champions and all are known for their ability to find even the most elusive of greens in regulation. While Fanling's raised greens aren't tiny, they play smaller than usual during the week of the Open because of the hard and fast conditions that normally prevail.
The greens themselves are subtle and a far cry from the putting surfaces on many more modern courses in the region, which tend to feature significant undulation as a form of defence. Green-reading is an art, and while grain can sometimes be a factor on the Composite's greens, a sound stroke will reap much gold at Fanling.
There are many fine holes on the Composite, but here are three in particular that demand respect: the 1st, 5th and, of course, the famous 18th. You can be sure that Fanling's great triumvirate will have a prominent role to play in the outcome of the championship.
Pages
Click here to see the published article.