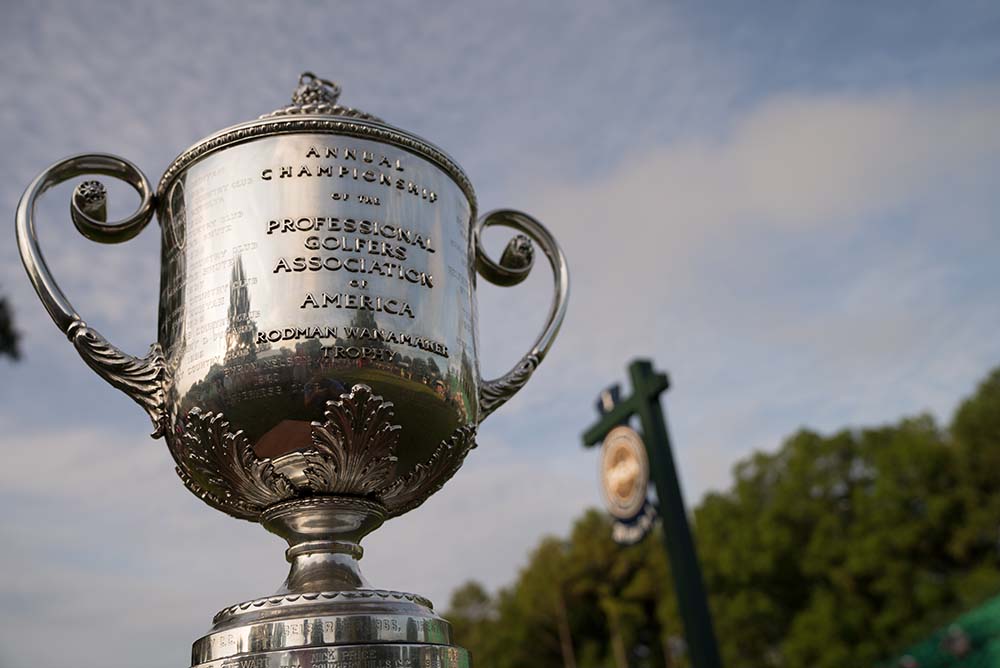 Sometimes and often unfairly viewed as the runt of the Majors, the U.S. PGA Championship founded in 1916 comes of age this year, 100 not out. But the US$10.5m tournament, which has evolved from a match play event until 1957 is about to transition into the third phase of its evolution. The venerable event is remaining a stroke play format but moving to mid-May in what is arguably the most significant scheduling change in PGA TOUR history.

The 2016 U.S. PGA Championship was impacted - 'compromised' might be a more appropriate word - by golf's readmission to the Olympic Games. Rio de Janeiro saw the season's fourth and final Major squeezed in between the Open Championship and the Olympics.
And with the biennial Ryder Cup, and to a lesser extent the President's Cup demanding not only a place on the global golf schedule but also multi-million-dollar TV airtime and column inches, something had to give.
And it did. The tectonic plates of global golf shifted inexorably; having undergone a relatively minor rescheduling for August to July 2016, world golf's powerbrokers, the PGA TOUR, decided significant surgery was required. With the U.S. PGA Championship brought forward to May from next year onwards, perfectly placed between April's Masters and June's U.S. Open. With the Open Championship – the oldest and, arguably the most prestigious of all - drawing the 'Grand Slam' roster to a close by maintaining its mid-July slot.
But, given the logjam surrounding the world golf calendar and the competing interests - and the naked supremacy - of the PGA TOUR, any scheduling change inevitable results in cause and effect, action and reaction. On this occasion the - at best - weakening of the European Tour's flagship event, the BMW PGA Championship - at worst - moving the Wentworth event to a less attractive event, most probably towards the end of the English summer.
Pages
Click here to see the published article.