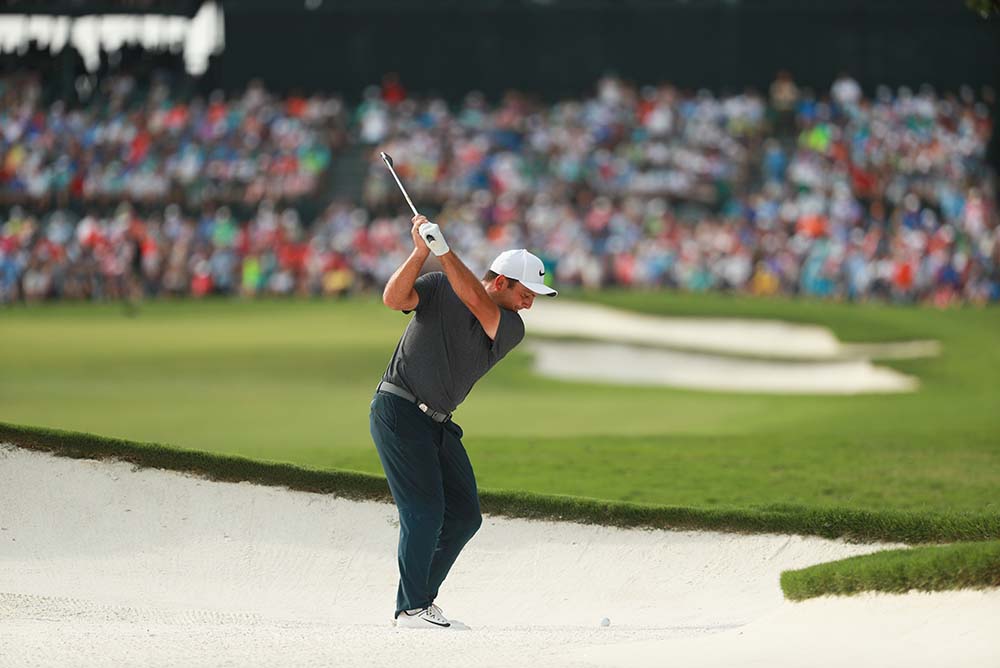 So, will it be a thoroughbred, like McIlroy; a two-time U.S. Open champion like Brooks Koekpa; a stalking horse like Justin Rose, at #3 on the OWGR, victory at Bellerive might take the Englishman to the summit. DJ who has the game to overpower the 7,500-yard St. Louis track. Perhaps an Italian job, Francesco Molinari, runner-up last year, winner of the BMW PGA Championship this, 15th on OWGR, fourth on the Race to Dubai, a maiden Major title for the country that will host the 2022 Ryder Cup.
Or, might it be one of the 100-plus journeyman professionals, those in the lower reaches of the PGA TOUR ranking and those club professionals who have made it through to the culmination of their career?
Ryan Vermeer, Sean McCar ty, Bob Sowards the top three in the PGA Professional Championship held in California in June. Ever heard of them?
No, me neither and it's unlikely they will ever be heard of again. The odds of a U.S. PGA club professional topping the leaderboard of the flagship event at 5,000 - 1, much the same as an extra-terrestrial meteor hitting earth of a club golfer making a hole-in-one.
Only time will tell, but one thing is for sure. Whoever lifts the giant Wanamaker Trophy come Sunday 12th of August will enjoy the shortest reign of a Major champion as the U.S. PGA, at 100 not out, jumps the queue into a prime date in May 2019, just nine months before he has to defend his hard-won crown at Bethpage next year.
Pages
Click here to see the published article.