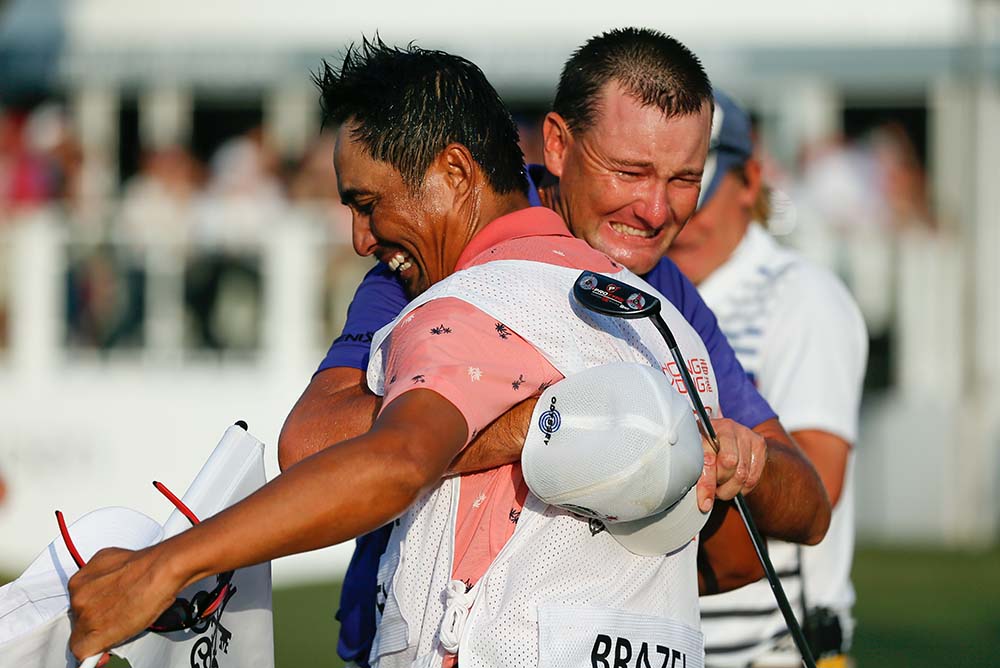 The 37-year-old was visibly emotional as he lifted the trophy, who spent years toiling in Australia competing in pro-ams to earn a living before started playing on the Asian Tour since 2013.

"I was very lucky. That wasn't the greatest second shot in there but it ended up good and the rest is history." The ecstatic champion added, "It's been a long time coming. I've been playing good. It's just been a bit of a struggle with the old irons and my man, Adam, set me up with a new set of bats, and it's all sort of turned around. This is the fruit."
The Australian began the week ranked 480th in the Official World Golf Ranking but entered the final day at Fanling tied at the top of the leaderboard alongside Ryder Cup star Cabrera Bello in just his 17th European Tour appearance. At one point, there were six players in a tie for the lead on the back nine but Brazel held off a group with 11 European Tour titles between them, and an eight-foot putt on the last handed him a closing 68 and a 13-under-par total.
"I think I still had some nerves on the first tee today, but I settled in pretty quickly today. It wasn't as bad as yesterday. I had a great playing partner in Rafa. I was stoked to play with him for the last two days. It was a thrill to be out there the last few days and I hope that continues and I have a lot more days like this in the future. I am really looking forward to getting over to Europe and playing on the European Tour. It will be a great privilege."
Pages
Click here to see the published article.