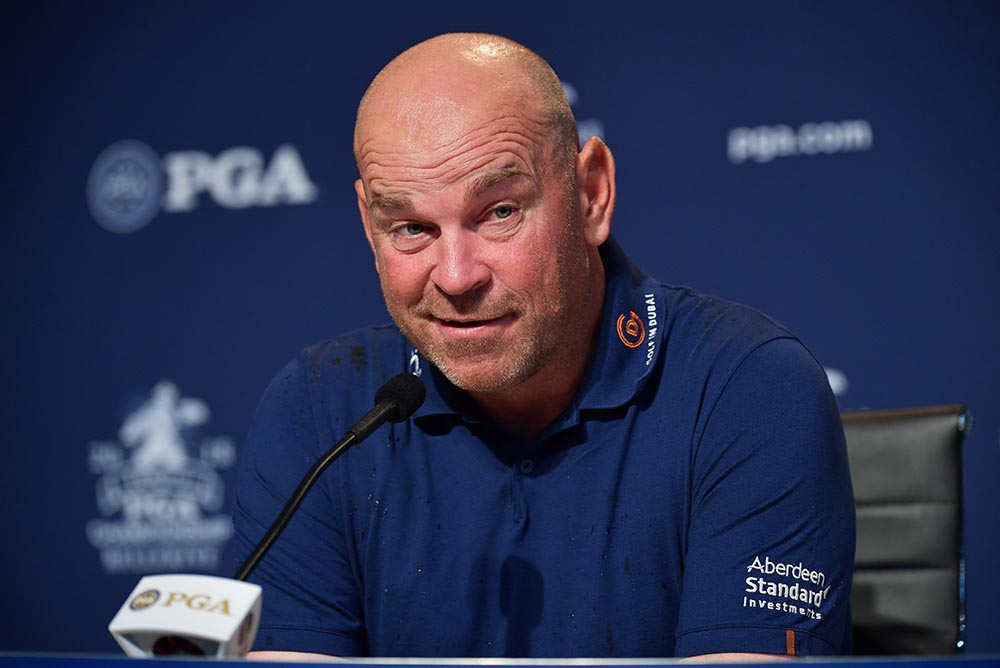 However, USA Team goes into the Paris match as holders of the Ryder Cup, having won convincingly, 17-11, under the canny captaincy of Davis Love III, who outwitted his opposite number, a somewhat hapless Darren Clarke. Love's players, shorn of the injured Tiger Woods, but with a blend of experience – Phil Mickelson and Zach Johnson - and youthful exuberance - Rickie Fowler, Jordan Spieth and Brooks Koepka, the Stars & Stripes were flying proudly at Hazeltine.
All of which brings us to the French connection, the much-anticipated debut of the Ryder Cup in France. Tickets sold out months in advance, players from both sides of the Atlantic jockeying for position and a place on their respective teams. Europe led by Thomas Bjørn, the visitors and holders, the USA by Jim Furyk.
Each team has its selection process, a combination of selection on merit and captains' picks, as captain attempt to field the players in form alongside those with a proven Ryder Cup track record.
Furyk's first eight players will be automatic qualifiers - the leading eight on the PGA TOUR money list after the BMW Championship. Bjørn's European outf it comprises the first four players from the European Points List, followed by the leading four players from the World Points List and completed by four wild-card selections.
With the stage set for three days of intensive, high-octane golf, the event comprises 28 total matches, each of which is worth one point. There are no extra holes in Ryder Cup matches, should the two sides be tied after 18 holes, each side earns a halve point.
The first team to reach 14½ points from the 28 available wins the Ryder Cup outright and, if the match ends in a 14-14 draw, the team holding the Ryder Cup, USA Team, will retain the tiny golf trophy.
Built on agricultural land since Louis XIV and the Château de Versailles, when it was one of the areas where wheat was farmed, Le Golf National was designed by architects Hubert Chesneau and Robert Von Hagge who created a spectacular and spectator-friendly stadium course, a venue that has cut its teeth by hosting the prestigious Open de France since 1991.
Even though the Ryder Cup is condensed into an intense three-day competition window, and towards the end of a long gruelling season, the format demands not only skill but strength, stamina and courage too. Culminating in all 12 players of either side going head-to-head in Sunday singles golf, winner takes all as the drama unfolds.
There is little between the two non-playing captains, Thomas Bjørn and Jim Furyk. The Dane is 47 years old, one year younger than his opposite number, who turned professional in 1992, a year ahead of his European rival.
Furyk has one Major title to his name, the 2003 U.S. Open. Bjørn has come close, runner-up twice in the Open Championship, once in the U.S. PGA and has 15 European Tour wins to his name, earning some US$25m, compared to the US$67m his opposite number has banked.
Furyk has far greater Ryder Cup playing experience compared to Bjørn, nine appearances including two wins. The Dane just has three with two wins, but Bjørn has been a European vice-captain on four occasions, arguably the better preparation for what lies ahead in the Parisan suburbs later this month.
Ryder Cup captaincy is a fusion of art and science, man management, motivation and selection of players for four-balls and foursomes, as well as the crucial nomination of players in order of play for the Sunday singles, judgment of who plays well with whom, which players are either full of or lacking in confidence.
Also, even before it all gets underway, each man selects his four captains' picks, whichever skipper performs best against most or all of these criteria is likely to fill the Ryder Cup with the best French Champagne come to the evening of Sunday 30th September within a decent driving distance of the Palace of Versailles.
Pages
Click here to see the published article.