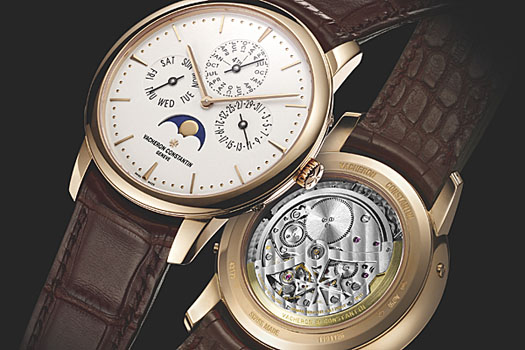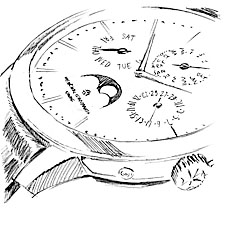 Patrimony epitomises stylistic purity. Reflecting a deliberately minimalist aesthetic striking a fine balance between taut lines and soft curves, it asserts its personality through slender cases radiating an elegance inspired by the 1950s.
Beneath the apparent simplicity lies a wealth of sophistication.
Curves: It all begins with a circle
All the straight and curving lines are concentrated in the centre of the circle. The cambered contours of the Patrimony unfold in all their understated elegance: a smooth bassine-type case, a domed dial and sapphire crystal, cambered hour-markers, "pearl" minute-circle … each element forms an exquisitely rounded silhouette.
Tension: Taut lines echo the circle
Slim hour-markers, baton-type hands and elongated lugs add a modern touch. The care lavished on the slightest details is expressed in an edgy, energetic and contemporary architecture.
Pages
Click here to see the published article.