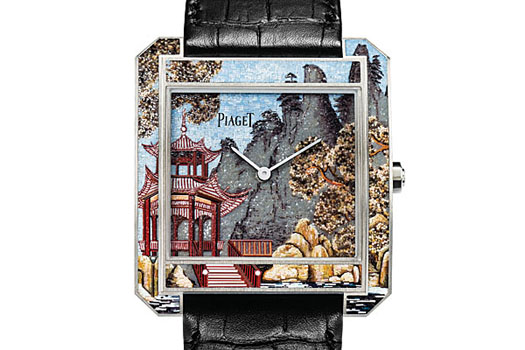 There are journeys that carry us away and change us for life; journeys from which one returns transformed and of which the memories remain engraved on our minds; journeys full of adventure, discoveries, encounters and unforeseen events.
Piaget is unveiling its watch and jewellery collection inspired by the most famous and most beautiful journeys. Midway between the Silk Route and the Spice Route, A Mythical Journey by Piaget is an invitation to dream and to escape from reality, to venture into a poetic world filled with beauty, enchantment and passion.
This astonishing, captivating collection draws us into a marvellous and epic voyage between Asia and India, transcended by the passion, the devotion, the talent, the creativity, the expertise and at times the sheer folly of the watchmakers, jewellery, artists and craftsmen. Stemming from their collaborative endeavours, A Mythical Journey by Piaget sweeps us into a world of artistry and powerful emotions. A unique, unforgettable discovery in which Art and Excellence merge in keeping with the finest Piaget traditions, governed by a blend of boldness and creativity.
For Piaget, no symbolism is more universal than that of the journey. Indeed, travel has been an important part of the company's history.
Every trip starts in the wellspring of the imagination and opens the path to a new future. While it is true that the great explorers dreamed of fortune and glory, they also had a burning desire to discover things that only they dared imagine, such as those described by Marco Polo in his Travels of Marco Polo.
Their names epitomise high adventure: Vasco De Gama, the first European to reach the Indies by sea in 1498 by sailing around the Cape of Good Hope; Hernán Cortés, Amerigo Vespucci, Jacques Cartier, and Magellan, among others.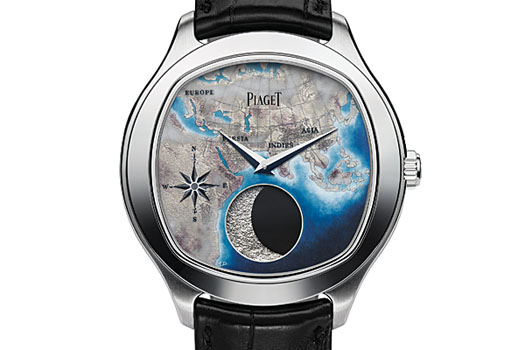 Pages
Click here to see the published article.