Timing can mean everything in life, as Nigel Luk's story proves. Being in the right place, at the right time led Luk on a remarkable journey both in a business sense and when it comes to the game of golf itself.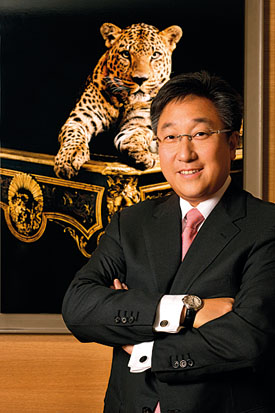 A mechanical engineer by trade, it took Luk two years of toiling away in a milling factory in the United Kingdom – overseeing the making of parts for luxury cars but never being able to taste a little of that luxury for himself – before he realised that it just "wasn't the life for me."
Luk had been born in Hong Kong but had spent the greater part of his formative years studying in the UK and by 1989 he saw that it was time to head back home. Asia, as the world turned into the 1990, was just beginning to realise its potential as an international market – while China was slowly waking from slumber – and Luk eventually landed a job as the personal assistant to the export director at Cartier.
"I was soon looking after specific markets rather than my boss and that suits me as I like to be out in the battlefield," says Luk, as we sit down to chat in the refined and comfortable surrounds of the Cartier offices in Jardine House, where he is now based as the brand's regional managing director.
It wasn't long before Luk was expanding his horizons – and helping spread the famed Cartier brand across the region. But it soon became apparent that the real action was about to begin on the mainland.
Pages
Click here to see the published article.