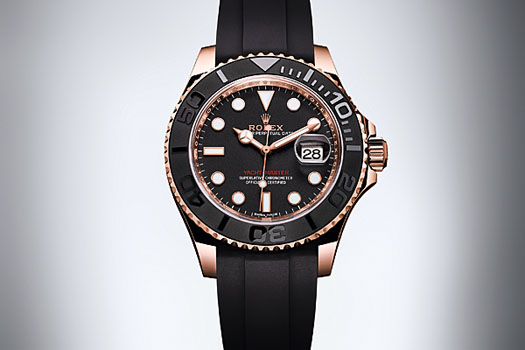 In the last two weeks, the most asked question during Baselworld - the world's largest watch show - was how smart watches were going to impact the Swiss watch industry: Will the Apple Watch replace mechanical timepieces? How will the Swiss brands cater to the smart watch generation? Many of the exhibiting brands believe that it's too early to tell, but a few big names like Breitling and TAG Heuer, have announced their own "connected" and "smart" watch plans - a bold statement that the industry is quicker on the draw this time and won't let another quartz crisis, like that of the '70s, happen.
The most significant developments however, were still in mechanical models, which, with the use of tech materials, bold colours, smaller sizes and more affordable prices, seemed to speak to a younger clientele. Rolex for instance, has released its first Yacht-master with a technical rubber, Oysterflex strap, and an extensive selection of its entry-level Oyster Perpetuals in different sizes and dial colours. Even the über traditional Patek Philippe had an unconventional release: an all-new pilot's watch. One could say Baselworld was full of stylish surprises this year, and here are a few of the timepieces that stood out for their form and function:
Pages
Click here to see the published article.