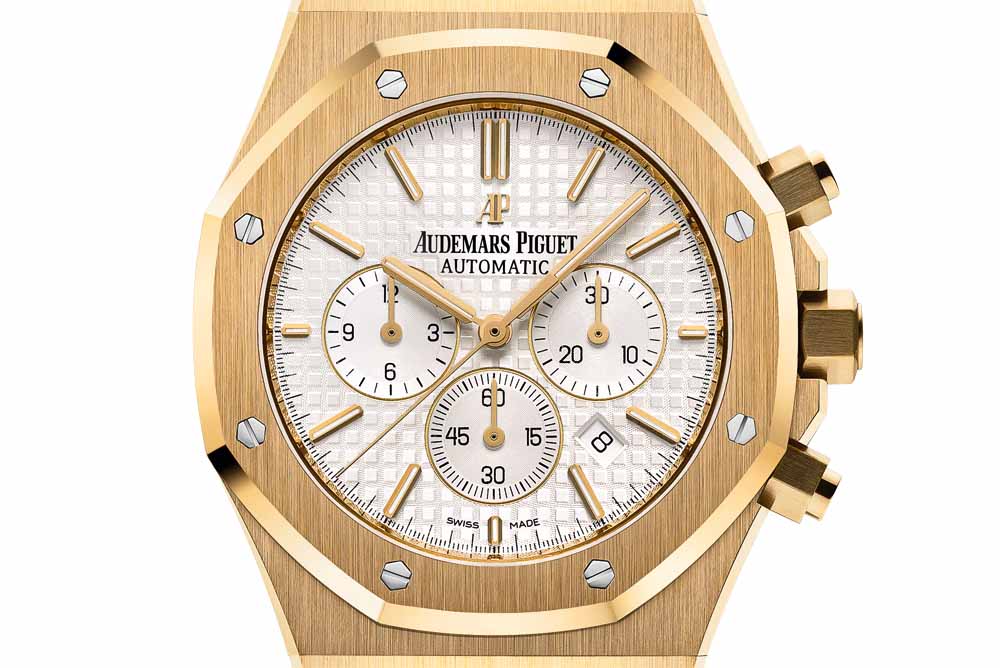 To celebrate the special occasion of Valentine's Day in 2016, Audemars Piguet has introduced the Royal Oak Chronograph and Royal Oak Quartz, in 18-carat yellow gold. Both timepieces are crafted with uncompromising techniques, exceptional craftsmanship and innovation, pushing tradition towards new sources of creativity, say the Swiss brand.

Since man first learned how to extract it from the earth, yellow gold has not just symbolised wealth and power, it has been its source. For centuries, too, much of the alchemical magic of watchmaking has been held in its warm, eternal embrace.
The luxury gold watch standard was defied by Audemars Piguet in 1972 in favour of stainless steel. In 2016, Audemars Piguet forged its own path again by bringing back the most elemental material – yellow gold, the universal emblem of beauty, energy and light, to the forefront. The new Royal Oak Chronograph celebrates the timeless allure of yellow gold by combining it with the most classic and romantic complication, whilst the Royal Oak Quartz in yellow gold is accentuated by the precious gems glistening on the bezel, pairing up as the perfect gifts for this coming Valentine's Day.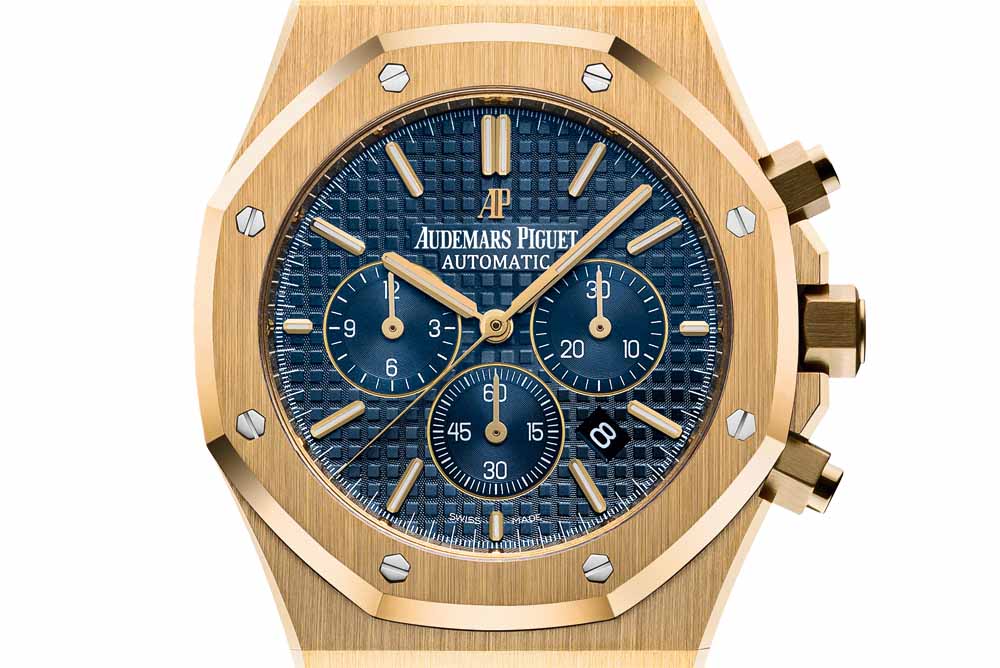 Pages
Click here to see the published article.