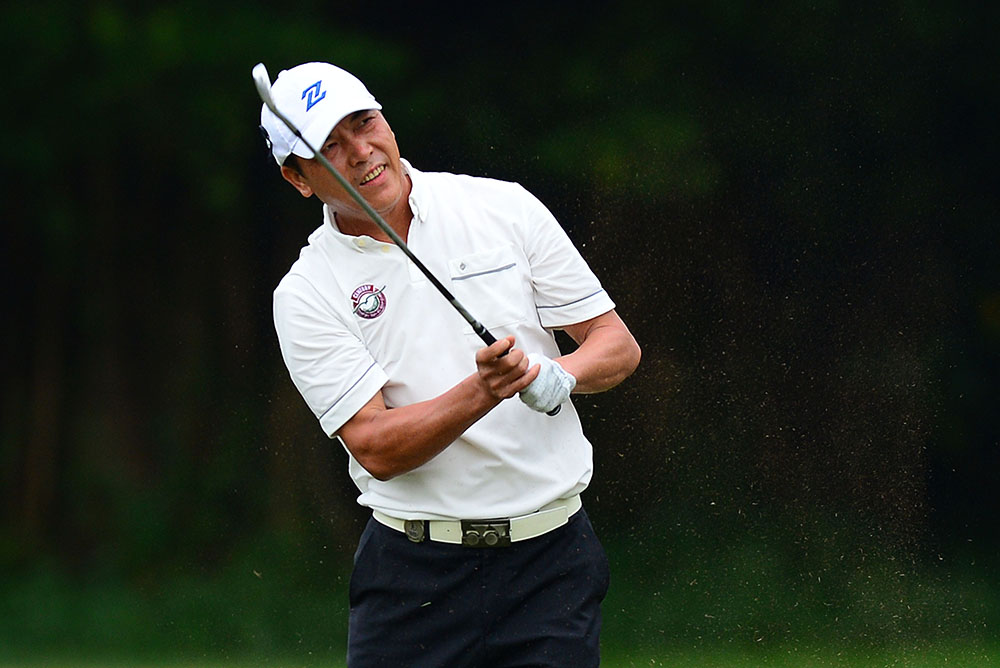 MACAO, 8 October 2017, (HK Golfer News Wire) - China's most decorated golfers, Zhang Lian-wei and Liang Wen-chong, will join defending champion Pavit Tangkamolprasert at the 2017 Macao Open, which takes place on October 19 to 22 at the Macau Golf & Country Club.

Widely credited as the golf pioneer in China, Zhang is a two-time winner of the Macao Open (2001 & 2002) and the only player ever to defend his title in the tournament's 18-year history. The 52-year-old from Zhuhai in China has been the most passionate supporter of the popular event, having participated in every championship bar one because of injury. Of his 17 starts, the Chinese legend made the cut in 16 times.
Now a regular on the European Senior Tour, Zhang has recorded an impressive run of results this summer, which included three top 15 finishes. He is also the first from his country to win on both the European Tour and the European Senior Tour, with victories at Caltex Masters in 2003 and Wales Senior Open in 2016 respectively.
The 19-time tour winner said:
"I am delighted and honoured to play at the Macao Open once again. This tournament started a few years after I turned professional and it played a big part in the development of my professional career. I have always felt comfortable in Macau and regardless of where I ended up in the leaderboard, I was always able to take something positive from the week competing there. I have had a strong summer on the senior tour and I look forward to competing well in Macao."
39-year-old Liang has been spending the majority of his time on the Asian and Japan Tours in recent years. An Order-of-Merit winner on both tours, and a winner on the European Tour, Liang is the only player from China to have competed on all four Majors, with his best showing a tied-eighth finish at the PGA Championship in 2010. The Zhongshan-native enjoyed a fine win at the Token Homemate Cup this spring, his 21st professional title.
Liang has competed in Macao the last for years with his best showing in his debut year in 2013 when he finished in tied-11th place. He commented:
"I am very much looking forward to returning to play at the Macao Open. The event very much feels like a home event to me given its proximity to my home town, and the friendliness of all the staff and volunteers there. The playing field in Macao is ways of top quality and I enjoy competing there very much. The tournament is a regular on my schedule now, and I will look to another good run there this time round."
The four-day tournament will continue to be jointly organised by Sports Bureau of Macao SAR Government (MSB) and the Golf Association of Macau. It is sanctioned by the Asian Tour, and promoted by IMG.