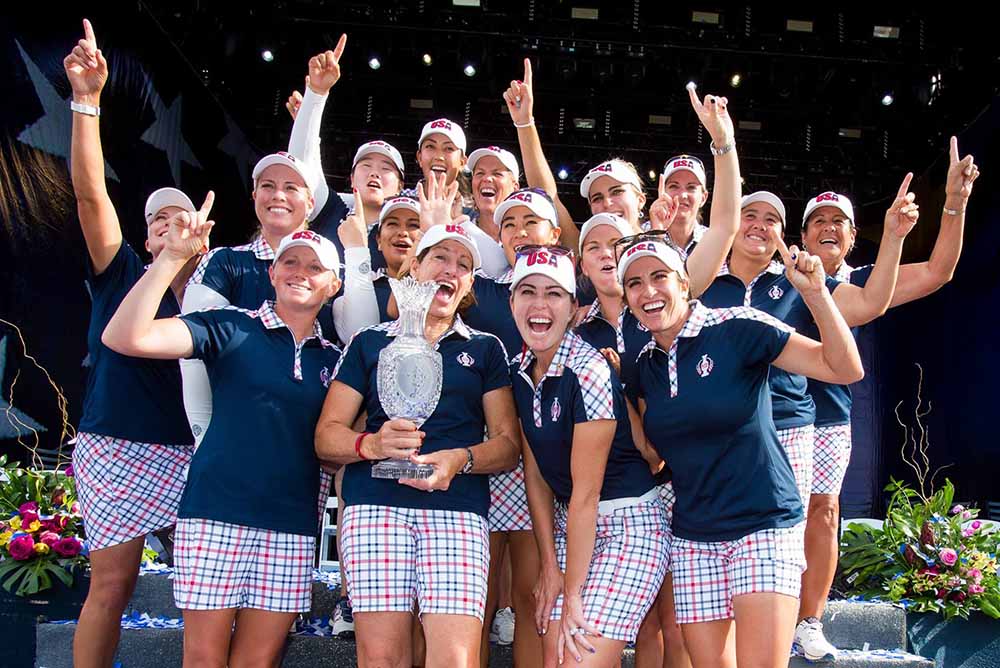 IOWA, 21 August 2017, (AFP) - The hosts held a five-point lead going into Sunday and only needed to earn three and a half points from the 12 singles matches, whereas Europe needed nine, but the sides shared the singles matches equally.

Europe came out fighting and Anna Nordqvist went four-up after four holes in the top match, but the world number two Lexi Thompson rallied and was seven-under for eight holes from the 10th.
Thompson made two eagles at the 11th and 13th and then birdied the 16th to take a one-up lead heading into the last, but Nordqvist, who had won all three of her matches despite suffering from a bout of glandular fever, fired a superb 8-iron shot up the last for a conceded birdie putt to halve the match, which will be remembered as one of the best in Solheim Cup history.
Nordqvist said afterwards: "I'm just speechless right now. I played great all day. And the way she turned it around, I mean, I hit it to, what, three feet on 11 and she ends up making for eagle. And hit a great shot into 15, after we tied 14, made a good putt there. Didn't quite expect her to make that putt and mine ended up lipping out, so quality golf from Lexi on the back nine. To be eight-under over seven holes, very impressed."
Thompson said: "That was the weirdest round of golf I've ever played. Front nine I don't think I was awake. And the back nine I just played lights out. Being 4-down or 3-down going into the back nine, I was just, like, I just have to go all in and go for it all, and that's what I did. I think I shot 6-under total, two-over on my front, and eight-under on my back, so it was just a crazy round."
After making it 10 wins for the United States from 15 contests, Inkster congratulated Annika Sorenstam and her team for an amazing match in Des Moines.
Sorenstam said: "We just got outplayed, there's no doubt about it. I'm so proud how hard they fought. And it's not easy coming out here on a Sunday with the team so far behind, but I'm proud of them. They're out there fighting every single match, every single point. What can I say? Just congratulate the U.S.A. because they played some awesome golf.
"Sometimes it's not always about the results. I must say that this has been a lot about the journey. I've learned a lot the last 18 months. It's been a pleasure to represent the European Tour. I'm so proud of these young girls, and to get to know them, new friendships, new memories."
Despite the result, there were 12 happy faces on the European team and the praise for Sorenstam was unanimous as an 'exceptional captain.'
The next Solheim Cup will be played at Gleneagles, in Scotland, on 13th to 15th September 2019.