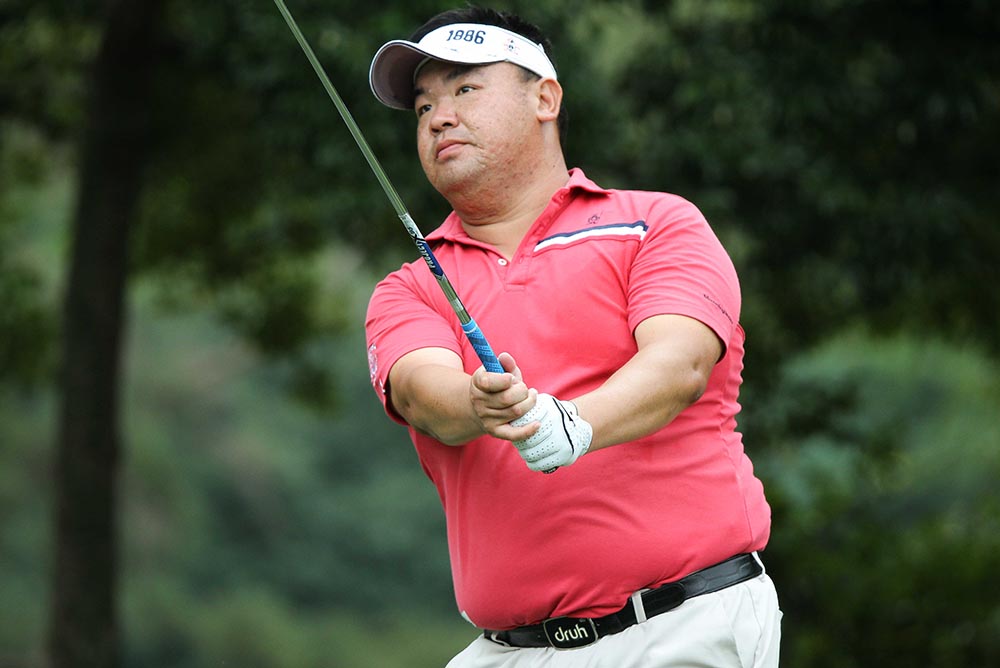 HONG KONG, 5 Jan 2017, (HK Golfer News Wire) - Dominique Boulet, Unho Park and Wong Woon-man hold a share of the lead through two rounds of the FTLife HKPGA Championship after an absorbing day of action at the Hong Kong Golf Club.

The trio stand at one-under-par for the championship after compiling contrasting rounds over the Eden Course at Fanling. But with top six players separated by only two shots, an exciting finale at Clearwater Bay Golf and Country Club lies in wait.
Defending champion Scott Barr of Australia finds himself in solo fourth at level par, with three-time Asian Tour winner Anthony Kang a further shot back at one-over.
Former Hong Kong Amateur champion Steven Lam added a 72 to his opening 71 to lie in a tie for seventh in his first tournament outing as a professional, while Shinichi Mizuno, who is also playing in his first event since turning the pro ranks, carded the day's best round – a one-under 69 to move into a share of ninth.
Fifty-one year-old Boulet, now a prominent television commentator after spending 13 years on the Asian Tour, wasn't at his best during a two-over 72 over his home course on Thursday and continued to downplay his chances of winning a third HKPGA title.
"I hit it solidly early on but I really lost my swing on the back nine," said Boulet, whose last victory came in 2004. "I hit a couple of really poor chips and played with the handbrake on. I wasn't very confident at all.
"If I continue hitting it like that I have zero chance, but to be still in there [with a chance] is a bit of a surprise. Tomorrow is another day and I'm looking forward to it. It's still a lot of fun."
Australian Park, who won four straight HKPGA titles between 2012 and 2015 before losing out narrowly to Barr last year, relied on two amazing par saves at the last two holes to keep his championship hopes alive.
"I had a bit of everything today, but managed to scrap it around," said Park, who mixed four front-nine birdies with a double bogey at the fourth after he hit his drive out-of-bounds. "The great up-and-downs I had at 17 and 18 made me enjoy my round a lot more, that's for sure and helped put me in a decent position for Clearwater Bay tomorrow."
Wong, 36, meanwhile, said he wouldn't be fazed by the weight of expectation as he goes in search of his maiden victory.
"I aim to play positively and really focus on my own game; I won't worry about what the others are doing. Hopefully I can continue to play well, so let's see."