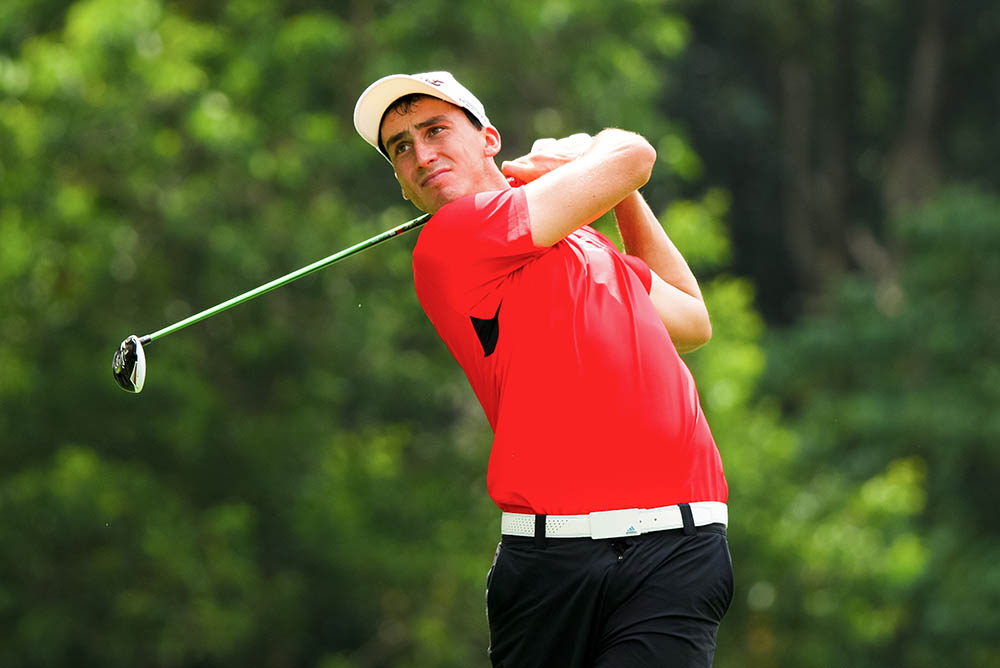 HONG KONG, 20 Dec 2016, (HK Golfer News Wire) - The Hong Kong golfer signed off with a flourish, registering an eagle on his last hole at La Cala Resort near Malaga to finish a comfortable joint 20th on two-over-par, with the top 38 players securing their tour cards.

"It was a tough week on a difficult course so I'm delighted to get through it," said Roberts, who battled through the First Stage before the three-round Final Stage. "Heavy rain had flooded parts of the course and, being up in the mountains, it was cold and windy as well. It was hard to play good golf in such conditions but it was the same for all the players and I just had to grind it out.
"I didn't make the best start in the Final Stage, dropping four shots on the front nine of the first round, so I was delighted to recover from that and go on to qualify. I've worked hard on my game these past few weeks and warmed up for Q-School with a couple of tournaments in Portugal. The intense preparation has paid off.
"My first year on the Alps Tour was a steep learning curve both on and off the course. I've emerged a better player for it and I'm looking forward to the 2017 season."
The Alps Tour was established in 2001 by four countries – France, Italy, Austria and Switzerland – to give young professionals more playing opportunities. It is one of four regional tours in Europe operating beneath the European Tour and Challenge Tour.
French duo Baptiste Chapellan and Antoine Rozner were joint winners of the Final Stage on seven-under with countryman and former European Tour player Jean-Baptiste Gonnet a shot back in third.
Roberts, 23, turned professional in February last year after an impressive amateur career. Having learned the game in Hong Kong, he honed his skills in Scotland, where he was a key member of the Stirling University team that won the British Universities Matchplay title three times between 2011 and 2014.
In 2012, at St Andrews, he became the first Hong Kong player ever to win the Boyd Quaich, the most prestigious student golf tournament in the UK. The following year, he finished third in the British University Strokeplay Championship.
One person who was especially pleased with Roberts' performance in Spain was his father and mentor Iain, the respected Hong Kong-based golf coach and administrator.
"We've been working on Ollie's game constantly in Hong Kong, the UK and Portugal in recent weeks and that has included the mental side of his game," said Iain. "He's had to show plenty of mental toughness to come through Q-School and hopefully it will stand him in good stead for the coming year."
Roberts Senior will continue to work with his son, combining trips to Europe with coaching at his Iain Roberts Golf School in Hong Kong, a project he has prioritised since departing his role as Group Executive Director of Mission Hills in China last May.
He added: "Leaving Mission Hills has freed me up to do other things, so I can spend more time coaching, which is what I enjoy most. Ollie, and my students here in Hong Kong, are feeling the benefit of that."