---
Monster Hole Irks US Open Players
Par-Three Teaser Packs A Punch at US Open
---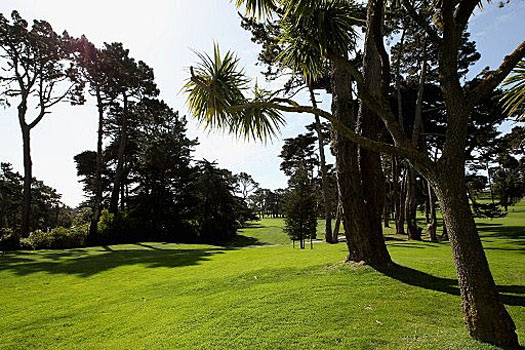 SAN FRANCISCO, June 13, 2012 (AFP) - US golf officials on Wednesday defended their decision to setup the longest hole in US Open history for the 112th edition of the tournament this week.
The par-five 16th at San Francisco's Olympic Club has been stretched by 61 yards to a monster 670 yards, the difficulty of the length compounded by a sharp dogleg left and a fairway that begins to narrow past 300 yards.
The change is one of several that have been made to the course since the US Open was last held here in 1998 and several players have been critical, notably five-times US Open runner-up Phil Mickelson.
Asked to elaborate on criticism of the 16th made during his regular pre-tournament news conference on Tuesday Mickelson said: "It's for sure the hardest hole on the course - and maybe the worst."
"I think great holes provide different strategy and different options," Mickelson continued. "With the tee back on 16, it eliminates any options.
"I would never say it's unfair. I just wouldn't say it's a good hole."
Asked to react to Mickelson's comments, US Golf Association Executive Director Mike Davis said he had to "respectfully disagree with that position."
"I think what we were trying to do, and I think we have succeeded, is that we really wanted to make a true three-shot par five," he said.
"And I know that par fives are supposed to be when an expert player hits three shots and then the third is on the green and they two-putt and I know that there's a mentality that every par five ought to be reachable in two.
"But we wanted for two days to make it a true three-shotter, where if you miss one shot you might not be able to catch up on it."
Elaborating, Davis said that the plan was to play off the back tees, at the hole's maximum length of 670 yards, on either Thursday or Friday and then either on Saturday or Sunday.
Another player unhappy with the extra length was Bubba Watson, one of the longest hitters on the tour, regularly driving it past 350 yards and one who would normally be expected to welcome such a change.
The newly-crowned Masters champion, however, sees it otherwise.
"You can't reach that hole in two. You can't reach that hole in two from the forward tee," he said.
"I don't know why it needs to be 670 with the deepest rough of the golf course.
"The golf hole is a dog leg with the highest rough. I hit driver, driver today (Monday practice) and still had, I think, 60 yards to the front.
"And I hit two perfect shots from the back tee. I hit driver, driver and I had 60 yards from the middle of the fairway."
Ken Venturi, the US Open champion in 1964, who grew up in San Francisco and knows the Olympic Club inside out, was even more critical.
Writing in the San Francisco Chronicle he said if he had his way he would do away with the tee at 670 yards.
"This is going to be the highest-scoring par-five in history," he said.
The USGA's Davis again disagreed saying that from the shortened tee it would be "fun watching the players literally having to hard hook their ball around the corner and try to go for it in two.
"I think that is one of the neat things when you can substantially change a hole up just by the teeing ground you use on a daily basis."
---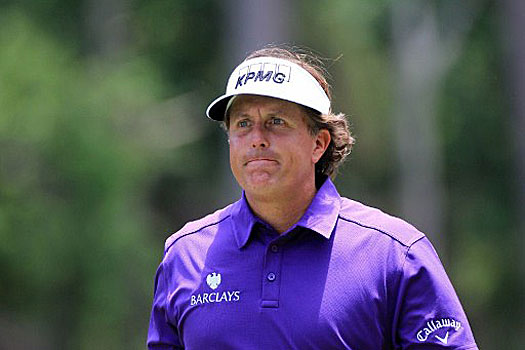 SAN FRANCISCO, June 13, 2012 (AFP) - The Olympic Club's shortest hole could prove its biggest headache this week, with four-time major champion Phil Mickelson predicting the 199-yard, par-three 13th could be a US Open-killer.
Never mind the first, a former par-five recast as a monster 520-yard par-four.
Never mind the par-five 16th, at 670 yards the longest hole in US Open history.
The 13th, where the rough that once protected the back left of the green has been closely mown to bring a hazard further down into play, will doom more than one challenge in the second major of the year, Mickelson predicted.
"I think that provides the most difficult, penalizing challenge, to where a lot of people are going to get knocked right out of the tournament the first two days because of that one hole," said Mickelson, winner of three Masters titles and one PGA Championship.
"It's a long, narrow green with wind blowing right-to-left. It's pushing the ball left," Mickelson said.
"If you miss it right, you've got a chip that's downhill, downwind and you're not going to get it up and down," Mickelson said.
"And if you miss it left, it's off to Hartford," he added, drawing a laugh. "You may as well pack your bags and we'll see you next week at Hartford because that ball is going to go down the creek, in the rough, under the trees and you may still be there on Monday."
Both 14-time major champion Tiger Woods and defending US Open champion Rory McIlroy pointed to the difficulty of 13 after practice rounds.
"We had balls that were landing on the green at 13 that were going in the hazard -- that's a big change," Woods said.
Masters champion Bubba Watson spoke with a tone of wonder in describing what the US Golf Association had wrought at 13.
"They shaved all the grass on the left side of the hole, so you could actually hit the ball on the green and end up in the hazard," Watson said. "I don't understand why they did that, but they did it."
The 13th was one of 18 reasons Watson was reserving judgment when asked if he liked the course, which has undergone substantial changes since it hosted the US Open for the fourth time in 1998.
"I'll tell you in a few days," he said. "As of right now I don't like it. There's an 80 lurking. After four days of golf if there's not an 80, then I like it all right."