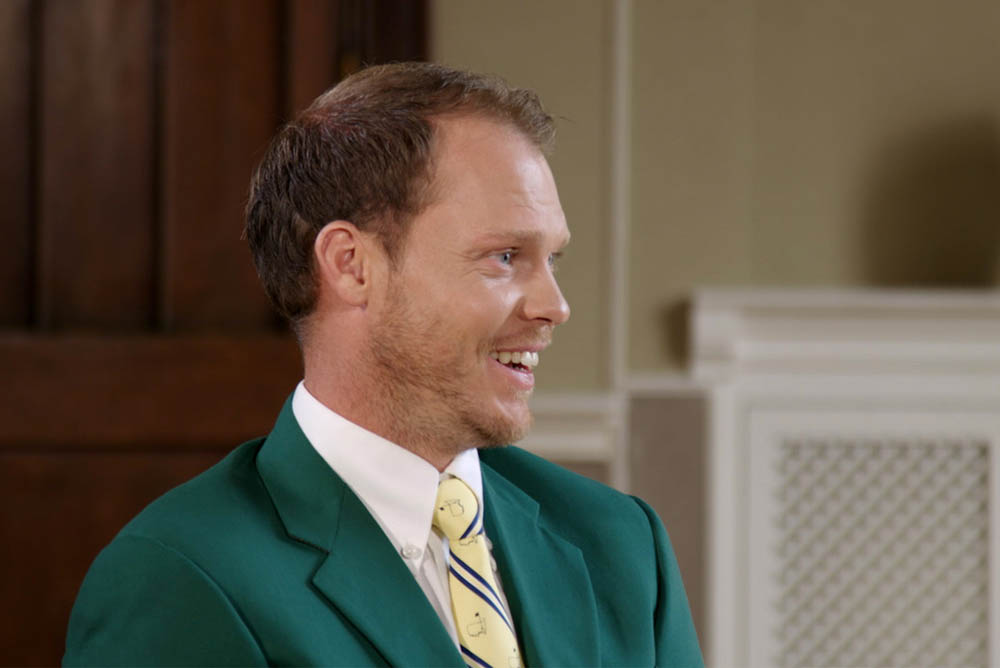 In an interview with CNN's 'Living Golf' ahead of the 2017 Masters Championship, host Shane O'Donoghue sat down with reigning champion, Danny Willett.

Speaking at Willett's home course, the Rotherham Golf Club in the United Kingdom, the 2016 Masters Champion reflects on his win at Augusta last year ahead of returning to the course looking to defend his title.
Willett relives the final day on the course with O'Donoghue, where Jordan Spieth famously lost the chance to retain his own Masters title. However, having not won a tournament since his triumph in Augusta, Willett also reflects on the level of his game and form in the last 12 months with the programme.
Away from the course, 'Living Golf' also examines how Willett's career has been influenced by his home county of Yorkshire, whilst also meeting the team behind him – a team which ultimately proved vital to winning The Masters.
Danny Willett on his return to Augusta as reigning Masters champion:
"I think it's going to be incredible. I've never been as excited about going back to a golf tournament. You go back as defending champion; you know you're defending champion. You're driving down Magnolia Lane with the jacket hanging up in the back seat, that's going to be pretty special."
Danny Willett on the realisation of winning the 2016 Masters:
"It's crazy, surreal. Everything just gets thrown into the mixing pot of emotions. The realisation of what you've just achieved, how you've achieved it. All the dreams all the hours, everything that you've put in. Just completely mental."
Danny Willett on the final nine holes of the 2016 Masters tournament:
"We were laughing down the fairway going, this is what we practise for, when we were kids we practise to be in contention on a major on a Sunday, especially with nine holes to go. So, we were in good spirits, we were playing nice… If you don't enjoy being in this position, there's no point practising as hard as you do. And I just said to myself you've got to probably make five more good swings, hopefully hole some putts and let's see what happens."
Danny Willett on his form and game since winning the 2016 Masters:
"In terms of golfing heights that is the pinnacle and I achieved that day what you dream about achieving. And then unfortunately your mind and your body think that it can do that every single day… If you compare every week to that week, you're going to be unhappy a lot… I think that's the toughest thing to get round and to get sorted, the realisation that this game is hard."
Danny Willett on the support structure around modern professional golfers:
"It's just the hours and hours of dedicated practise with yourself on a driving range with your coach, in the gym with your physio, with your trainer, trying to get the best clubs that you can get to fit certain shots, trying to get the best help psychologically you can get from certain people. It's such a big variety and such a widespread amount of people that help; no one can do this on their own."
Airtimes: Hong Kong, Beijing, Kuala Lumpur, Manila, Singapore and Taipei
Thursday 6th April at 1730 HKT
Saturday 8th April at 1430 HKT
Related links:
Digital write: http://cnn.it/2mV6Knb 
Danny Willet's Perfect Day: http://cnn.it/2nGtUN0 
Trailer: http://cnn.it/2nnh5n3