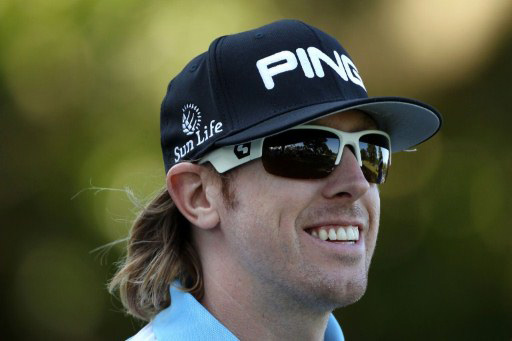 CROMWELL, June 22, 2011 (AFP) - Hunter Mahan, who took the first of his three PGA Tour wins in 2007 at this event, is one of a handful of former winners entered in the Travelers Championship.
Americans J.J. Henry (2006) and defending champ Bubba Watson are also competing in the tournament which starts Thursday at the River Highlands course.
"This is an opportunity for a lot of young guys to play well, like me and J.J. and Bubba," Mahan said. "You're going to make a lot of birdies out here. It's not like an Augusta-type golf course where you have to learn it over time. You can come out here right off the get-go and play well."
The event features a modest field because it comes just a week after the US Open.
Australian Geoff Ogilvy, playing here for the first time in a decade, said it is natural for the excitement level to fall off a bit after a major.
"There is such a buildup to (the Open) like no other tournament has, so the week after that you kind of get a bit flat in the middle of the week," said Ogilvy. "You really want to be intense, but it's hard."
Last year Watson won the week after skipping the 2010 Open.
"I got here mad that I wasn't in the Open and then I somehow won," he said. "So yeah, that might have some effect on it that you're energized and you're ready to go and you're mad that you weren't in a major, so now you're ready to go at the Travelers."
Watson overcame a six-stroke deficit during the final round to force a playoff with Corey Pavin and Scott Verplank and won on the second playoff hole. He is attempting to become the first back-to-back champion since Phil Mickelson in 2001 and 2002.
Mickelson isn't entered and recently crowned US Open winner Rory McIlroy has returned to Britain to spend time with his family and take a break.
Tiger Woods is also skipping the tournament because of injuries.
The field includes Padraig Harrington, Zach Johnson and Anthony Kim.
"There's nothing like accomplishing a big goal, and that's the goal of every PGA Tour player is to win, especially when you're just coming out of college or the Nationwide Tour," Mahan said. "There is no better feeling."
One of the most interesting opening round pairings features Harrington alongside Mahan and Johnson.