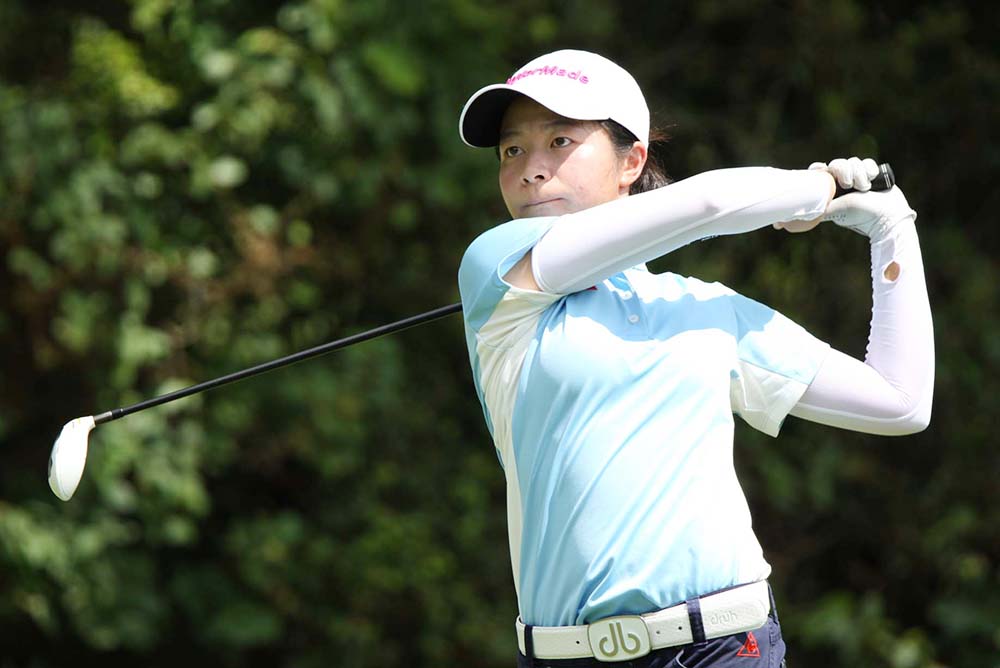 HONG KONG, 10 May 2017, (HK Golfer News Wire) - Hong Kong's best young golfing talents will join defending champion Tiffany Chan Tsz-ching at the 2017 EFG Hong Kong Ladies Open, which takes place from 9 to 11 June at the Hong Kong Golf Club's Old Course, as the local contingent looks to have a home champion for the second year in a row.

Upcoming amateur talents Mimi Ho Miu-yee, Chloe Chan Cheuk-yee, Kitty Tam Yik-ching, Vivian Lee Kai-wing, and Virginie Ding Wai-chung will be amongst a strong group of home-grown players to compete in the third edition of the popular tournament, the first and only ladies' event in Hong Kong in which players can earn Rolex World Ranking points.
Professionals Michelle Sun and Jannet Sheng Qiu-yan, representing the Hong Kong Golf Club and the Hong Kong Professional Golf Association respectively, together with TVB celebrity and all-round athlete Cindy Lee, will also join Tiffany next month.
Mimi Ho, who finished in a share of 37th place last year, was the third highest finisher from Hong Kong behind Tiffany and Michelle Cheung. The student at California State University, Fresno, has been a Hong Kong National Squad member since 2010, and won the Hong Kong Ladies Close Championship 2016.
The 21-year-old said:
"I am very much looking forward to returning to the EFG Hong Kong Ladies Open this year. I was happy with my performance and overall placing last year given the strength of the field and seeing Tiffany win the way she did was a real inspiration to me. I have worked hard over the last 12 months and am looking forward to competing well in June."
Michelle Sun turned professional in 2011 after completing the Hong Kong PGA Training Programme, where she was the Trainee of the Year.
Speaking ahead of her EFG Hong Kong Ladies Open debut, she said:
"This is the most important local tournament on our calendar and something we look forward to every year because we have home support, and a course we are most familiar with. It is a tournament I want to do well.'
Kitty Tam of San Diego State University finished in a respectable 57th position last year. The 20-year-old has been a Hong Kong National Squad member since 2008, and a winner of the Hong Kong Junior Order of Merit four times.
Vivian Lee, who recently celebrated her 18th birthday, was the champion of the 15-to-17-year-old age group and second in the overall girls' tournament of the Hong Kong Junior Close Championship in 2016. The New Westminster Secondary School (Canada) student will be playing the EFG Hong Kong Ladies Open for the second time this year. Chloe Chan and Virginie Ding, at 13 and 14 respectively, are the youngest amongst the local challengers at the tournament.
Jannet Sheng Qiu Yan, a professional since 2006, is playing the tournament for the third time. She was the runner up of the 2016 HKPGA Order of Merit.