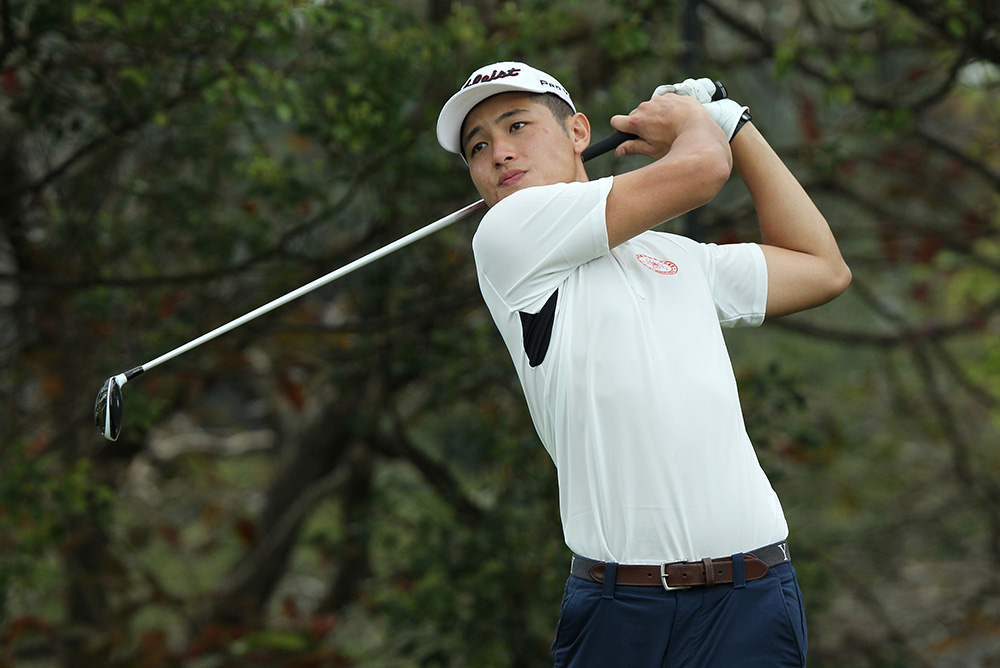 HONG KONG, 23 Feb 2018, (HK Golfer News Wire) - Graduated from Yale University last May, Lai claimed his first amateur title in Hong Kong and secured a spot in the prestigious MercedesTrophy Hong Kong 2018 event at Fanling in May.

"I had actually taken a long break from golf; I didn't play from April to December in 2017. So, I am very pleased with the way I played. It took a while for me to get comfortable on the course finally. In the first round, I was very uncomfortable and thinking a lot on plenty of shots. But towards the end of the tournament, I was able to stop thinking too much and just played golf.
"The weather on the second day was actually the toughest, as it was very windy for most of the day. I luckily have some experience playing in windy conditions during my collegiate golf career in the states, specifically in the northeast. A lot of the pin positions in the third and final round were tough, resulting in a lot of missed putts. I think as guys were getting used to the pins, scores started getting lower, which you could see in the lower scores in the final round," said Lai, the son of Lai Law Kau, former Hong Kong National Soccer Team player.
Hong Kong Junior Close Champion Taichi Kho finished second with a total of 279, just two strokes behind Lai. Kho and Lai were tied for the lead going into the last round. Hong Kong Open Amateur Champion Matthew Cheung finished on 282 for third overall. Five-time Seniors Close Amateur Champion Douglas Williams won the Mid-Amateur title for players aged 25 and above with a total of 290. Stuart McKinnon finished three shots back on 293 at second.
Leading final scores: 277 – Jonathan Lai (71, 68, 71, 67); 279 – Taichi Kho (68, 71, 71, 69), 282 – Matthew Cheung (72, 71, 71, 68); 285 – Isaac Lam (68, 71, 75, 71), Wu Sho Wai (67, 71, 75, 72); 287 – Terrence Ng (74, 69, 73, 71); 290 – Douglas Williams (71, 77, 74, 68); 293 – Stuart McKinnon (69, 78, 72, 74).