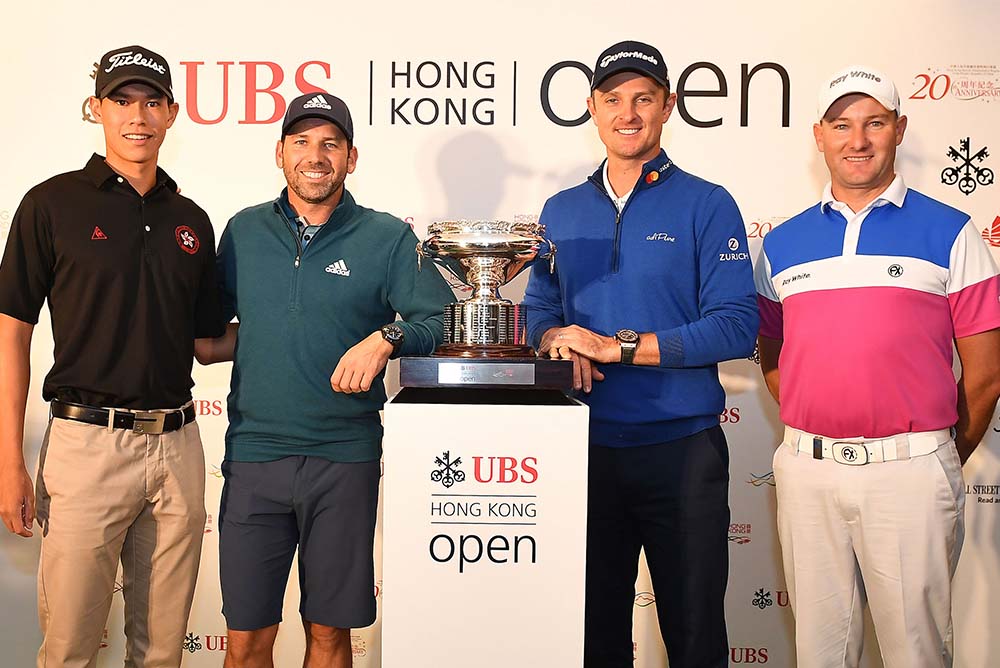 HONG KONG, 21 November 2017, (HK Golfer News Wire) - The Spaniard has enjoyed a remarkable year both on and off the golf course, winning the Masters for his first Major Championship to go with victories at the Omega Dubai Desert Classic and the Andalucia Valderrama Masters, hosted by his own charitable Foundation.

"There's always things that you want to achieve and I think that 2017 has been a crazy year on and off the golf course, which is great," he said. "Getting married and obviously having a baby coming and with the three victories and winning the Masters.
"But you start a new year and you kind of re-set. You want to keep improving. You don't want to get comfortable with what you've done. You want to make sure that you keep moving forward and keep putting yourself in position to win more tournaments and all those things.
"We have to get on it again. We have two tournaments left this actual year and hopefully we can finish and start the year in the same way that we did last season.
"The golf course here in Hong Kong is great. The town is electric, it's a fun town. I'm hoping that we can keep that good momentum of play that we had all year and hopefully have a solid chance coming down this weekend."
While this is Garcia's first time at the Hong Kong Golf Club, 2015 champion Justin Rose is making his fourth appearance in Fanling.
The Englishman came even closer to winning the Race to Dubai than his long-time Ryder Cup team-mate, and an eagle rather than a bogey on the last at Jumeirah Golf Estates would have seen him beat Tommy Fleetwood to the European crown.
The Olympic champion is eager to look forward now, though, and he knows the key to success on this layout.
"It takes patience, I think," he said. "I've played this golf course well and I haven't played it well at times, I think, when I've got a little bit impatient because this course tempts you to hit a driver.
"It does offer you the opportunity to hit drivers and take on a bit of risk to try and have a little wedge in your hand. It's a very strategic golf course.
"I'm excited to be here. It's nice to turn over a new leaf and start the 2018 season and lead the Race to Dubai after this week. One week too late but that would be nice.
"It's to have Tommy here, especially after his Race to Dubai win, clearly Sergio, myself. Good to see Sam (Brazel), defending champion, is always nice to have them back - It's always a strong week and a strong field."