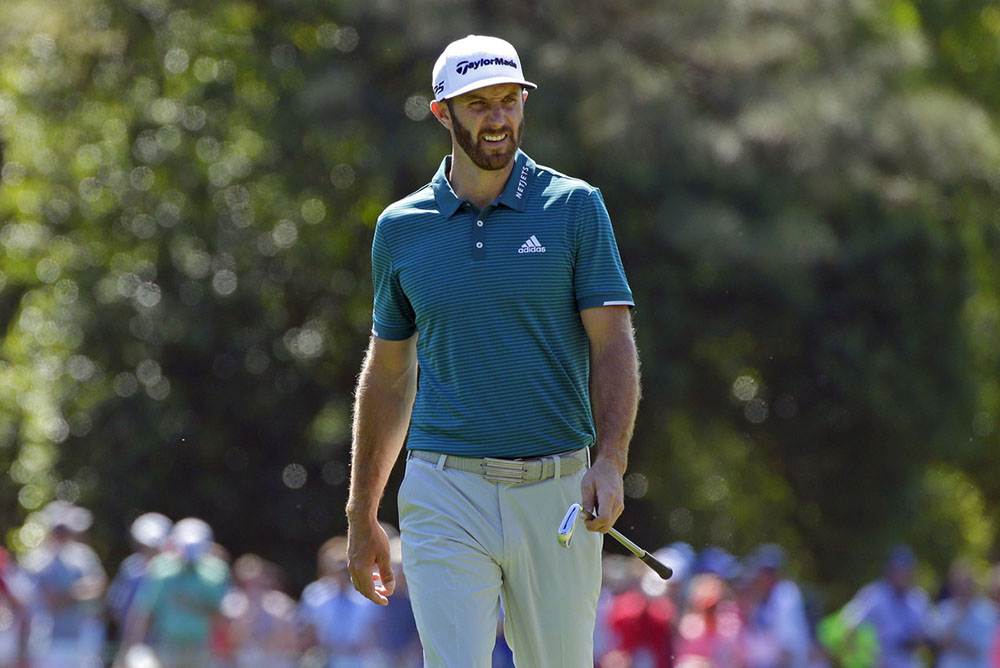 AUGUSTA, 6 Apr 2017, (AFP) - Johnson, No. 1 in the world and the winner of three straight tournaments, was unable to start the Masters after injuring his back and elbow in a fall on Wednesday afternoon.

"It's tough - I want to play more than anything," said Johnson, the reigning U.S. Open champion. "I'm playing probably the best golf of my career and I look forward to this tournament every year. And to have a freak accident happen after I got back from the course, it's tough."
The injuries occurred, Johnson said, when he went out to move his car in the rain to make room for the arrival of his two-year-old son, Tatum, from day care. Johnson was wearing only socks at the time.
"I just slipped as I was going down the stairs," he said, noting it was a short flight of just three steps. "I landed on the bottom (landing). My left elbow is swollen and bruised."
After much anticipation about whether he would be able to play, Johnson went out to the far end of the practice range at Augusta National Golf Club 1 hour and 10 minutes before his 2:03 p.m. starting time for the first round. He was scheduled to play in the day's final grouping, with Bubba Watson and Jimmy Walker.
Under the watchful eye of his swing instructor, Butch Harmon, Johnson began his warmup by cautiously hitting a dozen wedge shots. After the first few, he hit the rest by stepping through the ball - evoking images of Gary Player - to take pressure off his back.
Then he retired briefly to the nearby Tournament Services Building. When Johnson returned to the practice tee, he went through the bag and ended the session by hitting a few drivers. At that point, Harmon said Johnson would try to play, but neither man was optimistic that he actually could.
After his range session, Johnson walked to the practice green behind the first tee. He mimicked a few full swings on the putting green and finally informed officials he would be unable to participate because of the condition of his back.
Johnson arrived at Augusta National this week with victories in his last three starts: the World Golf Championship-Dell Technologies Match Play, the WGC-Mexico Championship and the Genesis Open. His victory at the Genesis, at The Riviera Country Club in February, moved him to the top of the Official World Golf Ranking.
Johnson's injury is not without precedent at Augusta National. Jack Nicklaus, who at the time had won five of his six Masters titles, had to withdraw before the second round in 1983 as a result of back spasms. He had opened the tournament with 1-over-par 73.