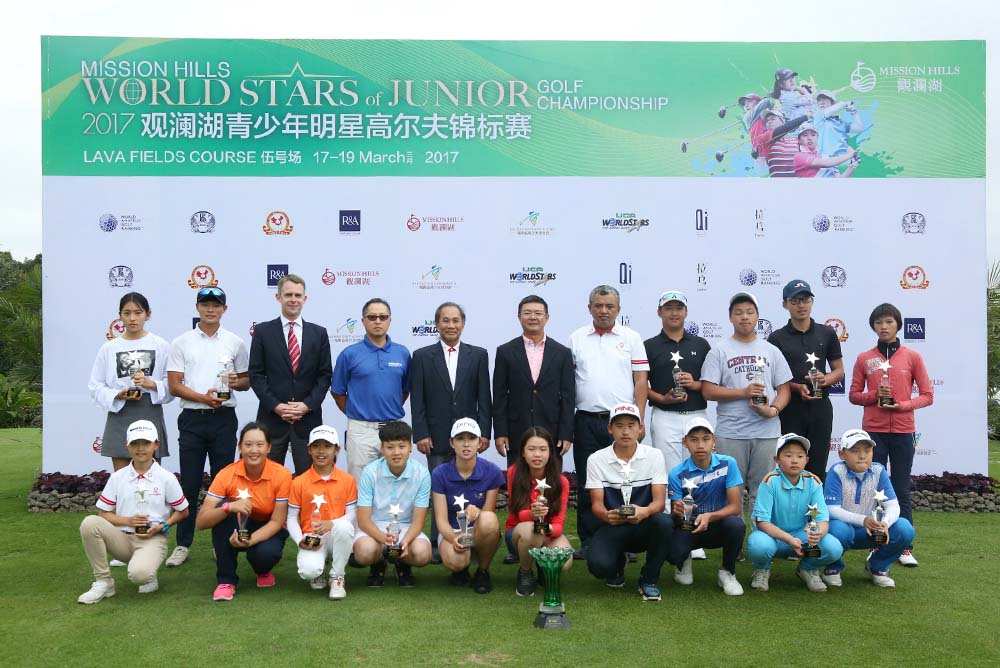 HAIKOU,19 Mar 2017, (HK Golfer News Wire) - The lucky winners then watched Korea's Kim Hae-Rym complete a dramatic playoff victory in the World Ladies Championship on the neighbouring Blackstone Course at Mission Hills, before posing with the newly-crowned champion in front of the world's media.

"To win the World Stars of Junior Golf Championship and qualify for Las Vegas is so exciting," said 16-year-old Quan Rong-hui of China who finished on 10 over and, like Kim, had to come through a play-off to win the girls' title.  "But then to watch the World Ladies Championship and be involved in the official prize presentation with all the cameras watching is a dream-come-true!"
With more than 100 golfers aged nine to 17 taking part in the Mission Hills World Stars of Junior Golf Championship on the tropical Hainan Island, it was China's Huang Jiapei, 16, who emerged triumphant overall with a four-round total of 217 on one over par.
The other age-group winners who qualified for Las Vegas were Chen You-yu (Boys' 11-14), Cai Dan-lin (Girls' 11-14), Li Jia-wei (Boys' 9-10) and Li Jia-ying (Girls' 9-10).  The players received their invitations from tournament founder, Thomas Yoon, and all six Chinese earn free entry into the IJGA World Stars of Junior Golf Championship in Las Vegas this July, a tournament ranked by The R&A, NJGS, Golfweek and the AJGA and seen by many as a stepping stone into college golf.