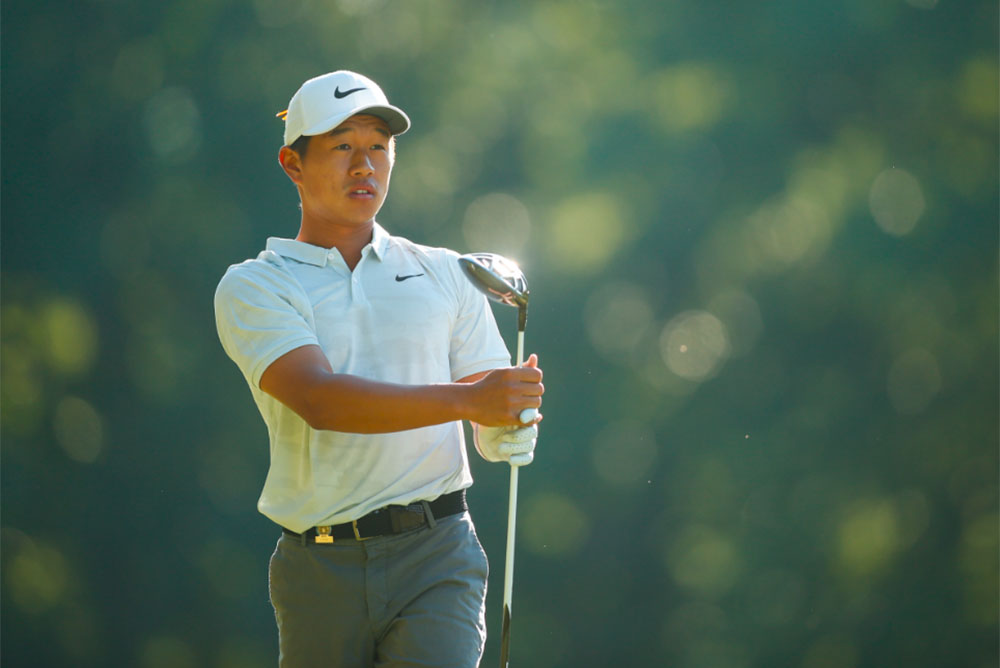 SPRINGFIELD, 20th July 2018, (HK Golfer News Wire) - Ben lost the second hole of his match to Jacob Bridgeman before winning eight of his next nine holes and ultimately prevailing, 7 and 6. That was likely a welcome respite from his Round-of-32 match in the morning, which took him 19 holes to dispatch Jolo Timothy Magcalayo, of the Philippines.

Ben Wong (won, 7 and 6, over Jacob Bridgeman), said
"Right before I went off [in the afternoon] I had kind of a mental picture for putting, a little better feel, a lot of confidence in it. So I went out there and I was aggressive, as I said, early on. With both matches, I was being aggressive, but this one in particular. I was just eyeing the flag."
Ben Wong will face Cole Hammer on Friday morning's quarterfinal, pitting co-champions of the last two U.S. Amateur Four-Ball Championships. Wong won the Four-Ball title in 2017 with Frankie Capan at Pinehurst No. 2. Cole Hammer won this year's U.S. Amateur Four-Ball co-champion with fellow U.S. Junior Amateur competitor Garrett Barber.