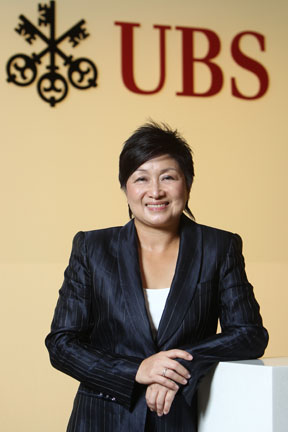 With the announcement that Europe's Ryder Cup heroes – Rory McIlroy, Graeme McDowell and captain Colin Montgomerie – will star in the 2010 edition do you see this year's field as one of the strongest in the event's history – and what do you admire about those three players in particular?
We are delighted to host such a strong contingent from Europe's winning Ryder Cup team at this year's UBS Hong Kong Open. Rory McIlroy, Graeme McDowell and Colin Montgomerie are marquee names in the golfing world and will be a powerful draw for the event.
The field this year is one of the strongest we have assembled but, with some many great players having made their mark at Fanling over the past 50 years, any attempt to make a comparison against historical fields is likely to prompt fierce debate. However, I am confident that in light of the high calibre of the field, we can expect the on-course action to be as good as in any previous year.
As with all professional golfers, I admire Rory, Graeme and Colin's ability to perform competitively under immense pressure but at the same time maintain their respect for the traditions of the game.
You've been with UBS for 23 years, which is a lengthy amount of time in any company. Of all the events – golfing and non-golfing alike – that UBS has supported during that time, how does the UBS Hong Kong Open rank among them?
That is a difficult question to which there is no easy answer. While there is a special place in my heart for the UBS Hong Kong Open, all of our sponsorship programmes offer unique benefits in their own way.
Overall, our sponsorship programme seeks to include properties that appeal to a variety of audiences. A common thread in all and, I believe, also a key factor in their individual success, is their premium quality. The UBS Hong Kong Open, Formula One, and the Beijing Music Festival offer different things to different audiences but, nonetheless, all seek to establish an emotional link with those involved, be they clients, employees or the general public.
All the properties in our sponsorship portfolio are client-focused and, typically, include ample opportunities for client and employee engagement. We also go to great lengths to use our sponsorship properties to support and reinforce our community affairs programmes not only financially but also via community involvement. All of our properties are strong and I am pleased to report that they continue to get better year on year.
Pages
Click here to see the published article.