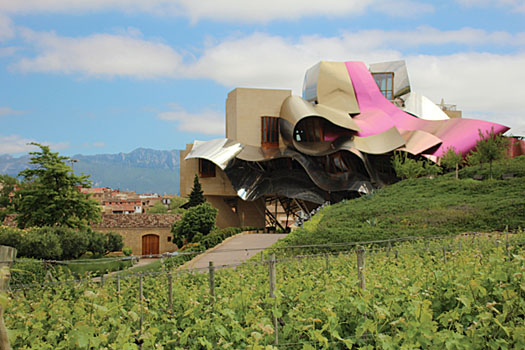 The new year is often the best time to look at new things, or old things with a new perspective, and embrace fresh resolutions. Applied to wine, it translates into: what do I want to invest in, and what will I taste this year? Spanish wine may fall perfectly into this realm of consideration, being both old and new, and is now ready to lend itself to new wallets and new palates.
The previous school of thought was that wines from Spain were cheap and numerous. In the past, Spain may have been synonymous with pain: the world's largest bulk wine producing country worked as an OEM factory. But to the discerning drinker, the phoenix has been reborn from ashes. The mid-1970s marked a major turnaround: Spain liberated itself from the dictatorship of Franco and took critical steps into levelling up its wine industry like few other countries did. The results are here to prove it.
The country of Seve Ballesteros, José María Olazábal and Miguel Angel Jiménez now yields wonderful wines as it grows great golfers. The winner of hundreds of international medals and regional trophies (only fourth in the standings behind France, Italy and Australia), Spain's wine industry is back. Like France's AOC system, the country now has its core classification with 69 DO and DOC (Denominación de Origen Controllata) such as Rías Baixas, Ribeira del Duero or Jerez-Xérès-Sherry, including two outstanding quality DOCa (Denominación de Origen Calificada), namely Rioja and Priorat.
This quest for excellence occurred both indoors and outdoors, in both the old and the new. Incredible inner beauty will be found in Bodegas Lopez de Heredia: founded in 1870, the maker of Tondonia has preserved its ancient premises and uses traditional cone-shaped grape baskets for harvest and features old fermentation tanks made of wood, not steel. "These days, the spiders are missing", the winemaker told me recently, as we try to identify bottles covered by thick layers of dust and webs.
At the other end of the spectrum is the breathtaking Marques de Riscal winery. Dating from 1860, it is the oldest winery in La Rioja and also its most modern: redesigned by Frank Gehry, architect of the world-famous Guggenheim art museum of Bilbao, it hosts a world-class hotel with Michelin-starred cuisine and an award-winning wine spa. It is a marvel of contemporary design.
Spanish wine labels introduce us to a host of new terms. Crianza means a minimum of two years ageing including six months in oak for red wines (whites: one year ageing / six months in oak); Riserva equates to three years of ageing with at least one year in oak (whites: two years ageing / six months in oak). At the top of the ladder are Gran Riserva reds with at least five years ageing, 18 months of which are in oak (whites: four years / six months at minimum in the barrel).
I would advise to start with a glass of cava, Spain's answer to Champagne. Freixenet Carta Blanca NV is likely to please any palate, while a Cordoniu or a Gramona 2009 will come with extreme refinement and precise bubbles. Some of the biggest names in Spanish wines to enjoy are Vega Sicilia (especially the Tempranillo-made Unico Gran Riserva) and La Rioja Alta Vinã Ardanza Riserva 2004. I also have personal inclination to the amazing Marques de Murrieta or the religiously sacred Don Jacobo wines. Open a bottle and you'll discover a vibrancy that is rarely found elsewhere.
 
Julien leads The Experience Company (www.TheExCo.com), Asia's premier travel concierge service which tailors one-of-a-kind wine, golf and spa experiences. To arrange a personalized holiday in Spain, contact The Experience Company at +852 2179 3307 or Julien@TheExCo.com. Quote "HKGolfer" for a special discount.
Click here to see the published article.