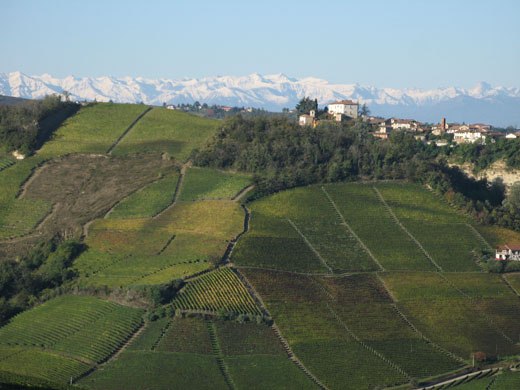 Italian wine is not as well understood in Hong Kong as it should or could be, according to Berry Brothers & Rudd Hong Kong Managing Director Nicholas Pegna.
BBR wants to help change that, and is starting with the wines of the Piedmont region and the Nebbiolo grape.
"Too many people here think only of the famous names from Tuscany – the Super Tuscans – and aren't familiar with the regional wines enough," he says.
"With regard to Piedmont, I think people understand 'Barolo' and 'Barbaresco' as labels, but they are not really that familiar with the style of wine that Nebbiolo produces."
Piedmont is Nebbiolo's home territory in the way that Burgundy is Pinot Noir's, and comparisons between the regions are easy to draw, says BBR's Italy-based buyer David Berry Green who now lives in Serralunga d'Alba, about 60km from Turin.
"Piedmont is referred to as the Burgundy of Italy whereas Tuscany is the Bordeaux, and it's much more about the brand," says Berry Green.
Tuscany's signature grape is Sangiovese, which is to that region what Cabernet Sauvignon is to Bordeaux.
Piedmont's Nebbiolo, like Burgundy's Pinot Noir, has a reputation for being idiosyncratic, even difficult.
Pages
Click here to see the published article.