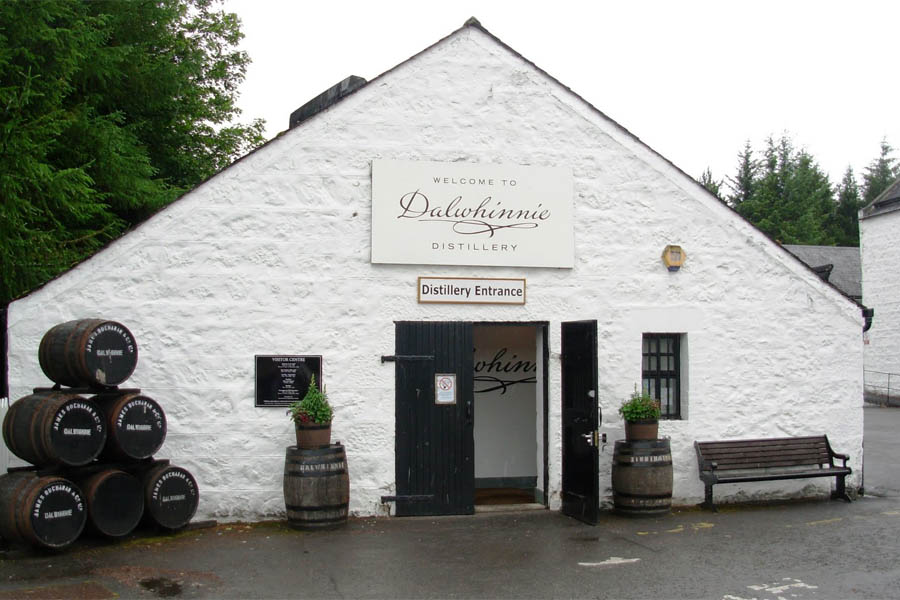 My brother, embarking on his first, and so far only, wedding was reportedly asked by his mother-in-law to be if it was alright to have the wedding in the "High Church". Blighted as we Scots are by sensitivities over denominations in religious devotions, he asked with some trepidation, "Do you mean Episcopalian?" "No, no, the one on the hill," was the guileless reply. This apocryphal tale and long experience has led me to be wary of asserted characteristics of both people and products; the fact that each generation of competitive sportsmen throws up a "greatest ever" is a ready-made example of people's tendency to hyperbole.
As such, when my fellow columnist Milton Wayne waxed lyrical about Dalwhinnie and his description as a "classic malt", I might have been less than receptive to the idea if not for the happy coincidence that had placed a lifelong friend, myself and a bottle of the 15-year-old Dalwhinnie in The Globe Inn in Dumfries one winter's night in the early 90s. This renowned old hostelry was frequented by Robert Burns in the late 18th century and in a suitably alcoholic homage to the man and his works, my friend and I polished off the entire bottle by closing time.
Until colleague Milton made his declaration of paradise found, this memory had been allowed to fade, stored in the bulging recollection file of "past partaking". But a recent tasting in the company of fellow malt devotees reminded me of what a delightful malt this really is. Indeed this evening, nearly 20 years after my first sampling, suffered by comparison only in that there were more friends and therefore smaller shares for each of us.
Enjoying a good malt whisky is something that is best done in the company of such friends and appropriately enough the name Dalwhinnie comes from Gaelic and means "meeting place". The distillery is situated close to the geographical centre of Scotland and its product was chosen by United Distillers to be the Highland representative in their Classic Malts marketing campaign of 1988. The campaign is an example of the innovative thinking which rescued a dying whisky industry and helped create the global success of single malts today.
I remembered the whisky as both pleasant and potent but the informed readers of HK Golfer require something a little more informed and this led to our recent tasting.
Dalwhinnie is distilled from the snow-sourced Allt An Sluic waters which are recognised as amongst the purest in Scotland. The 15-year-old is a light coloured, soft tasting malt that I prefer to sample neat, although a number of my companions favoured the addition of a very small quantity of water. There is, in common with many Speyside malts, only a hint of peat and the malt flavour, though pronounced, is light with a gentle smoky middle and a lingering alcohol finish, all of which combine to produce a delectable, if not quite classic, malt whisky.
Indeed I would compare Dalwhinnie closely with the 18-year-old Glenfiddich, with the latter perhaps providing a more satisfying finish. However, like the Glenfiddich, this is a whisky that I would readily serve to those that have recently embarked on the malt whisky adventure. It has a flowery nose and smooth taste devoid of the more directly assaulting emphatic tastes of the Islay and West Coast malts, but it has enough character to demand a number of samplings before one fully appreciates its true quality.
The distillery is now owned by global giant Diageo but Dalwhinnie itself is not widely available in Hong Kong, although the growing interest in malt whisky both as a magnificent diversion from life's slings and arrows and also as an investment vehicle has led to an ever growing variety in the better hostelries of Hong Kong.
Those visiting the distillery, just off the A9 in Perthshire, can be assured of a warm welcome and a free sample of the malt in question. The town of Dalwhinnie, located on the edge of the Cairngorms National Park, has the lowest average temperature in Britain at just over six degrees Celsius and perhaps the prevailing conditions explain why local ingenuity was successfully dedicated to the warming solution that is its most famous product.
My brother's marriage is a thing of the past but Dalwhinnie is still with us – and like the church of the apocryphal tale, as Scotland's highest distillery, at over 1,000 feet above sea level, it is both figuratively and truly, "the one on the hill". - J.B.
For more information please write to whisky@hkgolfer.com
Click here to see the published article.