The people who brought us The Last Drop whisky two years ago [see our feature here: Last Drop] have released The Last Drop Cognac, a rare brandy from two French oak casks that the purveyors say were found in an abandoned distillery hidden in the woods of France's Cognac region.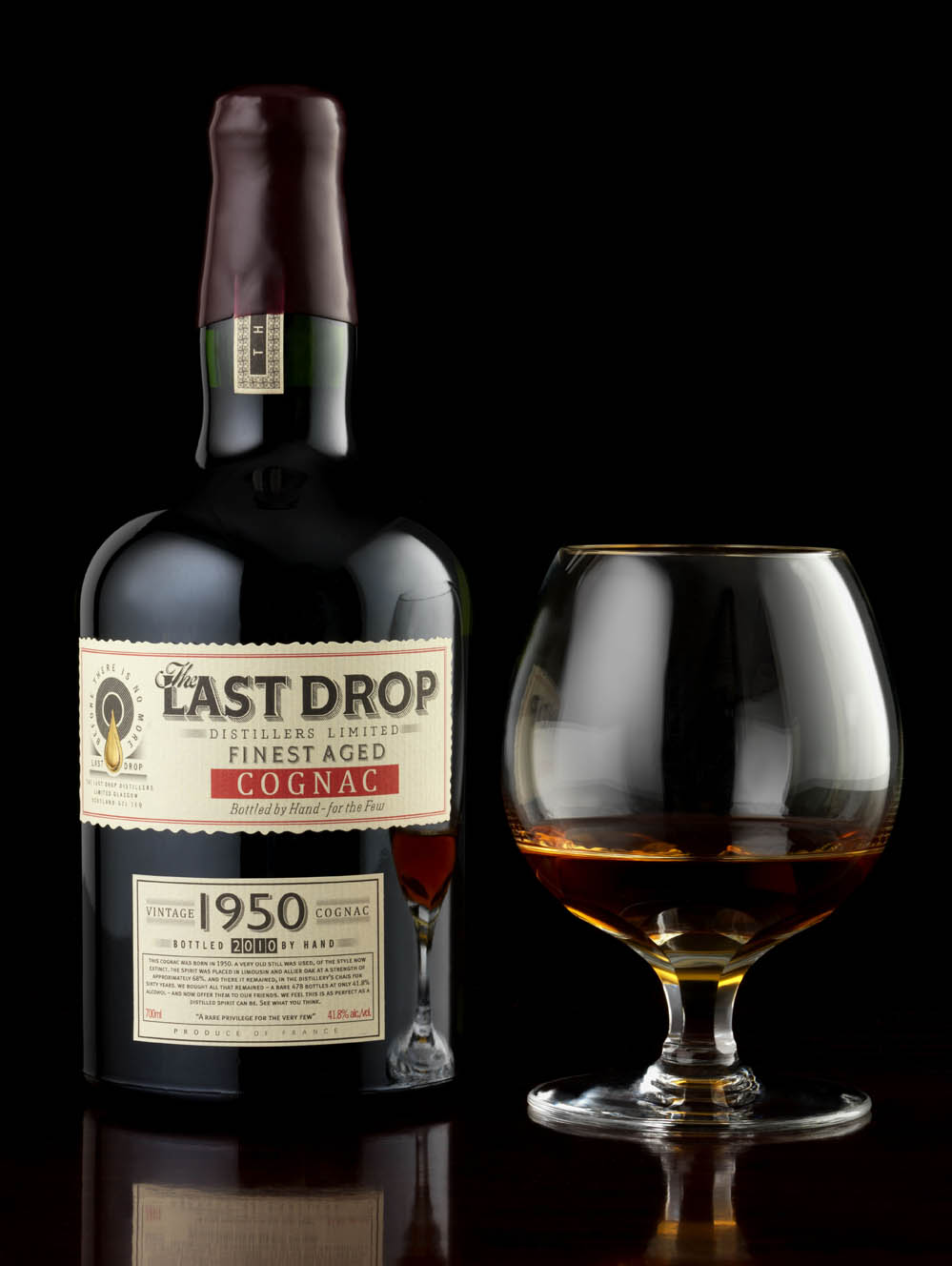 "This cognac is magical," says Tom Jago, partner, The Last Drop Distillers Ltd. "It was a long, time consuming journey to locate the casks, but we feel privileged to be able to share these precious bottles with those who appreciate fine cognac."
Like the Last Drop whisky, the opportunity to own a bottle of this rarest of brandies is extremely limited – only 478 bottles have been released worldwide, around 40 of which made their way to Hong Kong and are available through Crown Wine Cellars.
The brandy was distilled in a wood-fired, copper still and aged in casks for 60 years. When Jago made his discovery, most of the liquid had evaporated, but what remained, he says, was exceptionally aromatic and complex. "I was amazed when I assessed this cognac," says Jago. "What I tasted was at once old yet fresh. By that, I mean a perfect offer – the cognac had indeed aged, but the fresh spirit of the cognac is still very apparent. I could not be more exhilarated with the thought of sharing this with my friends and partners," he adds Jago.
Just like any spirit that has been maturing for 60 years, this delicate cognac is handled with care; it is hand-bottled and sealed with wax then placed in a velvet-lined leather box which includes a Certificate of Bottling stating the date it was bottled and the bottle number. A 50 ml miniature is included in the package, so consumers who purchase the bottle as a gift can still sample the cognac, or the bottle can be added to a collection, while the collector can still take pleasure in a tasting.- J.M.
For more information please write to whisky@hkgolfer.com
Tasting notes
Old – and fresh. These words, so apparently incompatible, might summarise just what we seek in our offerings – and after much journeying, find. They perfectly describe this magical Cognac.
Distilled in 1950 in one of the last of the old-fashioned alembics, and having rested for all its sixty years in French oak casks at the distillery, it has aged but not faded, remaining still amazingly youthful even in its extreme old age.
The nose is refined, balanced, full of woodland scents and dried fruit. The palate is smooth and harmonious, but retains the 'fire' of the finest cognacs*. You find vanilla, but not too much. Astonishingly, the oak has not dominated the flavour of the fine eau-de-vie.
We were forced to bottle this before its strength fell below the legal limit; it measures 41.8 per cent. Now, trapped in the glass, it will remain perfect forever, so that your children – or even their children – can share this sublime experience.
– James Espey, The Last Drop Distillers Ltd.
*I was staying in Cognac in 1963 and I remember one of the Hennessys saying, apropos the new style of brandy then being introduced by Christian Braastad of Courvoisier, "It's very nice and sweet, but it lacks the essential fire of true cognac."
 
Special Offer!
Enjoy the Last Drop... before there is no more
HK Golfer can offer this ultra-rare brandy at the special price of HK$28,888 (duty paid) delivered anywhere in Hong Kong. Available on the HK Golfer Store, or just write to lastdrop@hkgolfer.com or call (852) 3590 4153 to reserve your bottle.
 
Click here to see the published article.