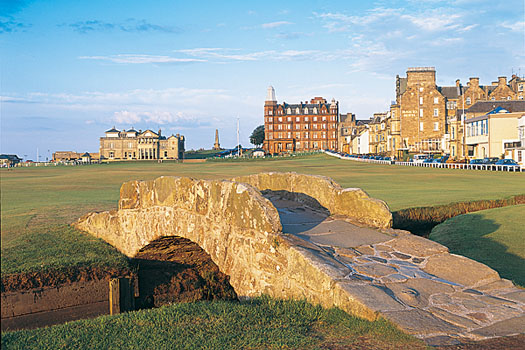 I sometimes think that this modern world with its instant communication and gratification is not really suited to the fine, slow pleasure that happens when sampling a great malt and then I remember that the obsession with single malts is a relatively new phenomenon.
In my father's day there would be much comparison of blended whiskies, lamentations about the long 'export only' exile of Red Label and discussions about the rise and fall of the market dominating whiskies, accompanied by much sage head shaking as to why the daft English preferred a Teacher's to a Bell's.
Indeed, perhaps a single malt may not be as vital to some as their instruments of instantaneous inanity but they are both examples of things that this branded world has persuaded us that we cannot do without. This month, we have been provided with two blended whiskies as well as a single malt to sample and the former reminded me of the fact that as a younger man I could rarely afford a single malt over a good blend.
Jim Mailer, a fine golfer and a generous Scot, provided HK Golfer with three bottles from his own collection. They comprised a single malt, bottled in 2010 for the 150th anniversary of the Open Championship and two blended whiskies – the imaginatively named Blend No 1 and Blend No 2. Each of these bottles were whiskies that had been sourced by the Home of Golf – St Andrews – and the two blends are on sale in the bar in the R&A clubhouse.
The single malt, due to that fine Scottish predilection for wee squabbles is no longer available as the distiller and the golf club fell out. As such it is a true rarity and we were very grateful to Jim for its provision, particularly appropriate as it is to sample whisky from the birthplace of the game with another Open Championship looming on Scottish soil.
The two blends are particularly interesting in that they are geographically identified in that there is an Islay blend and a Speyside blend. Both go well with just a small amount of water, perhaps more the Islay than the Speyside which is just fine on its own. This Speyside blend could readily be compared with the better known brands and was, to my palate, very similar to a Famous Grouse.
My preference, however, was for the Islay blend which was a real pleasure with a good peaty middle to the flavour and a nice lingering hint of smoky salt in the finish. Both of these were a fine reminder that blended whiskies are much more than the poor cousins of the single malts that we usually sample for this publication. Unfortunately my lack of golfing prowess is such that I am unlikely to ever sample them in their St Andrews home, which is all the more reason to be grateful to young Mr Mailer.
The single malt was bottled at 12 years and careful examination of the label revealed that it was distributed by the Edrington Group which is responsible for many fine single malts. However, there was no clue as to its distillery of origin although it was definitely a Speyside malt. I sampled this in company with the publisher himself and also senior editor Roy Kinnear, and whilst we all agreed that it was a very pleasant example of a Speyside malt, we could not agree on the provenance. To my palate it was more akin to some of the eastern highland malts than to the classic Speysides with a hint of the saltiness that pervades a Glenmorangie. With a little water it was a fine example of a malt for sipping slowly whilst perhaps reading Lewis Grassic Gibbon and appreciating our escape from a dreary past. Of course, the future is such that I still believe that "digital" better applies to the two fingers that I raise when ordering drinks for a friend and myself than to any need to be constantly connected.
A Wee Bonus
The three reviewed bottles are in that Wan Chai institution, the Canny Man, and any reader can try them, while stocks last, free of charge. It would, of course, only be polite to buy something at the same time. I'd recommend the macaroni cheese, a true classic.
Click here to see the published article.