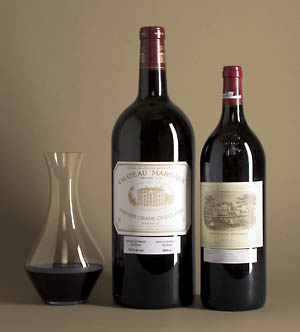 The 2005 vintage in Bordeaux marked a new highpoint for prices of the top chateaux wines en primeur. It was, by common accord, not just the best vintage of a still young century, but the best in decades.
Common accord, but not universal, and the lone dissenting voice belonged to world's most influential wine critic. Robert Parker's opinion, for better or worse, carries more weight in the Bordeaux market than anybody else's.
"Overall, the 2005 Bordeaux have turned out brilliantly," conceded Parker writing in 2006, "and 2005 does appear to be one of the most singular years of the past five decades. But it would be reckless to claim the finest 2005s will surpass the top wines of 2003, 2000, 1996 (in the northern Médoc), 1990 or, for that matter, the legendary 1982 vintage."
Pages
Click here to see the published article.