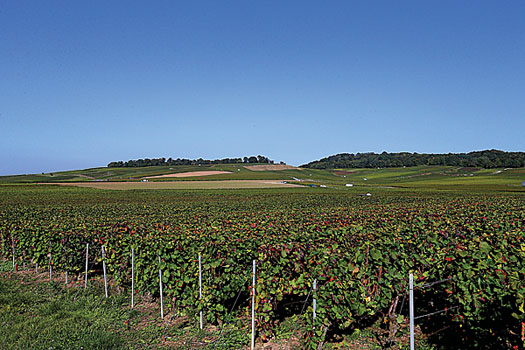 There is no wine quite like Champagne. Adored by people as diverse as Napoleon and Marilyn Monroe, the "sauté-bouchon" (literally jumping cork), as it was once called, has been the dedicated potion of choice for magical nights since the 1600s. The epitome of the French art-de-vivre, the wine was born still, just like those of Burgundy and Bordeaux, but wasn't destined to remain so. A series of mistakes, including early bottling, led formation to continue inside the bottle – and the effect of the sun and heat during transportation had turned the wine into a fizzy beverage by the time it reached the tables of European aristocrats.
The "devil's wine" quickly became the royal courts' subject of extravaganza and was lavishly drunk outside of France in London, Berlin and Vienna. This period was named the "Belle Epoque" (1871-1914) and was a time of great profligacy, which was depicted on the bottles of Perrier-Jouet and Alphonse Mucha's famous posters.
It took several major figures to define the prestigious standards of Champagne that we enjoy today. The iconic monk Dom Perignon, often mistaken as the inventor of Champagne, devised key processes to refine sparkling wine production. Later, the demanding widow Veuve Cliquot designed the riddling system thanks to which a cloudy wine could be made clear. This is one of the critical steps of the "Méthode Champenoise" (the traditional method).
Queen Marie-Antoinette is said to have lent her breast to shape the Champagne coupe, the shallow, broad-bowled glass that is used in official ceremonies and weddings. More recently Champagne-based producers Adolphe Jacquesson and William Deutz contributed to the evolution by tying the cage around the cork and adding the metal cap on top.
Pages
Click here to see the published article.