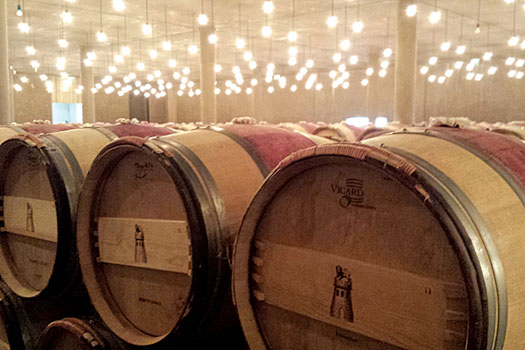 Bordeaux wine prices are adjusting - for the better. Culminating on decades of nearly immaculate reputation, two vintages broke records when wine critic Robert Parker gave perfect 100-point ratings to fifteen chateaux in 2009 and ten in 2010; prices jumped by 20 per cent and 12 per cent respectively.
But as the world caught the Bordeaux fever, a tough era was ushered in with the 2011 and 2012 vintages performing below expectations. With stock piling up and a demanding client list threatening to seek value elsewhere, chateaux and negociants were forced to lower prices and embrace change. They took it well, and it is this attitude that continues as the 2013 "en primeur" campaign begins.
When to Hold, When to Fold
Bordeaux chateaux master the power of tradition, and quality will not be sacrificed for the sake of booming demand and rising production costs. First growth Chateaux Lafite Rothschild and Latour keep ancestral winemaking savoir-faire in their cellars, like the racking process where young wine is carefully transferred from one barrel to the other. At the reputed Sauternes Chateau d'Yquem, the same fingers pick the grapes year-on-year, in a sophisticated process of delicate gestures. And first growths Chateau Margaux and Haut-Brion still have their own cooperage where a specialist handcrafts the barrels where the wines gain in character.
However, prestigious chateaux do make tough calls when needed in order to maintain high standards. If the produce does not meet their requirements, they do not hesitate to throw away a whole season of hard work: for the first time in 20 years (and the fourth in 60), Chateau d'Yquem did not release any 2012 vintage as the unfavorable weather prevented the necessary noble rot to infect its white Semillon and Sauvignon Blanc grapes. More recently, Pomerol-based Chateau Le Pin decided not to produce any red wine in 2013.
Pages
Click here to see the published article.