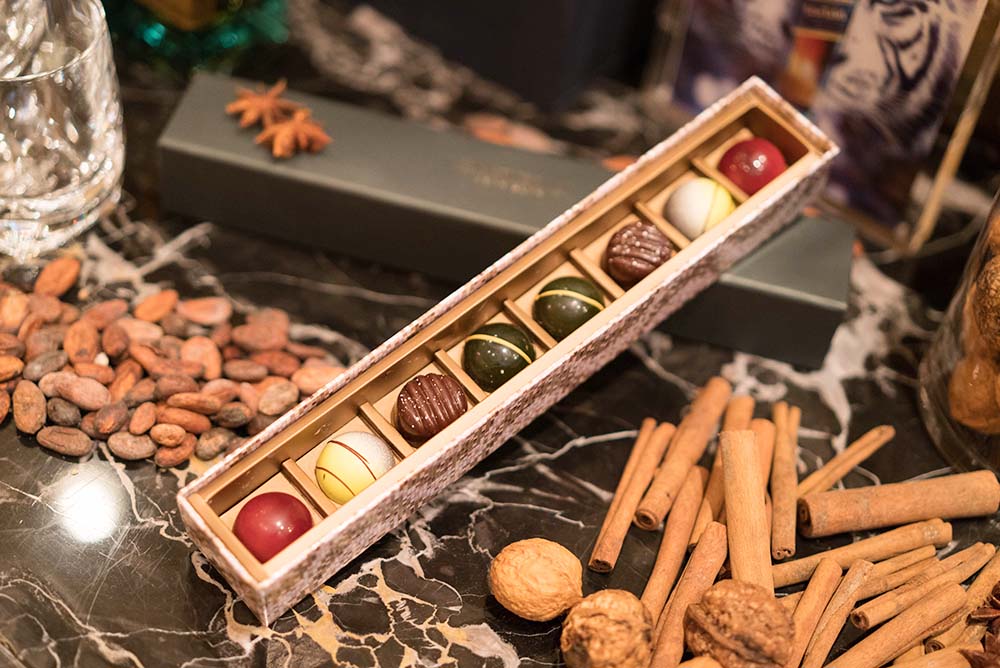 Passion – Decorated in tantalising rouge gloss, this artisanal chocolate implores you to begin your flavour exploration. Filled with passionfruit ganache and jam, it awakens your senses by intensifying the crisp, fruity flavors of Johnnie Walker Blue Label, before whisking you away with its velvety decadence.
Honey – Experience the wonder of Johnnie Walker's pioneering flavour discoveries. Brimming with honey ganache, this ingeniously designed bumblebee celebrates sweetness found in American casks, and accentuates phenomenal notes of fruitcake, cacao and Assam tea within Johnnie Walker Blue Label.
Pages
Click here to see the published article.