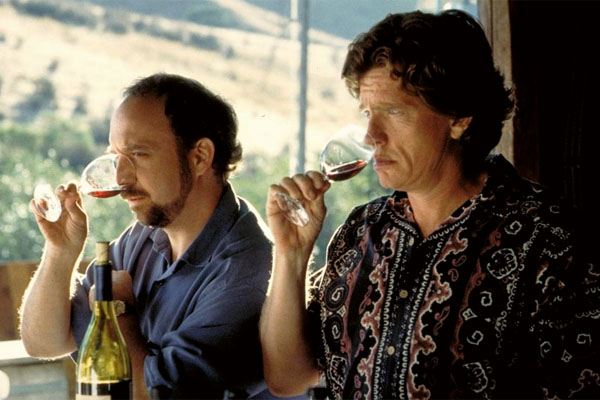 Before New World wines began to have an international impact in the 1970s, the most important information on a wine label was to do with where the content of the bottle came from rather than from which grape it was made. In Europe terroir had long been. deemed to determine quality.
Partly because of strenuous objections on the part of the French to the use of the names of delimited regions such as Burgundy and Champagne to describe foreign wine styles, the new producers started to highlight the grapes, and a generation of wine lovers grew up knowing not that they liked white Burgundy and red Bordeaux, but that they enjoyed Chardonnay and Cabernet Sauvignon. The grape had become the thing.
The problem was that not all Chardonnays or Cabernets are created equal. Some of the New World wines made exclusively from those grapes, or from blends which they dominated, were and are wonderful, but many more are generic and dull.
As a consequence the 1990s saw the beginning of the ABC movement – "Anything But Chardonnay/Cabernet" – and although this has led its adherents to miss out on a great many superb wines, it has at least led to the exploration of other grape options.
The great wines of the Old World have been largely unaffected, because they are still thought of as terroir rather than grape defined. Very few ABC militants would decline a glass of Montrachet or Krug Clos Du Mesnil, both of which are made exclusively from Chardonnay.
The New World however has become increasingly subject to wine trendiness. Cabernet Sauvignon was the world's most extensively planted red grape until the 1990s when Merlot came into vogue and overtook it. There was a concurrent vogue for Syrah – or Shiraz – which remains Australia's most widely planted red grape.
The whimsicality of popular grape preferences was thrust into the spotlight in 2005 with the success of the film Sideways, released towards the end of 2004. Set in Califo rnia wine country it features a character played by Paul Giamatti who throughout the movie praises Pinot Noir wines extravagantly, while being equally emphatically dismissive of Merlot.
The character is a wine snob, and the opinion is an ignorant one. Chateau Petrus, one of the greatest and most expensive wines in the world, consists mostly of Merlot.
Nevertheless in both the United States and Britain in the months following the film's release sales of Pinot Noir wines – from the New World but also from Burgundy where Pinot is the principle red grape – rose sharply, while those of Merlot fell.
What that mostly illustrates is that a great many wine drinkers in Britain and America are insecure in their opinions, but the increasing popularity of many lesser known grapes tells a more encouraging story of a healthy curiosity on the part of consumers and winemakers alike about the potential of a growing range of different grapes. Many of these have flourished in the past and are now being rediscovered. Malbec has been declining for many years in France, but has acquired a new lease of life in Argentina where the grape has emerged as a particularly suitable match for the terroir.
Riesling has never fallen out of favour in Germany, but thanks to new, drier styles, German Riesling is now gaining popularity in many export markets – especially the United States – and better and better results are being obtained from the grape in Australia and New Zealand.
Sauvignon Blanc, particularly from New Zealand, was the main white beneficiary of Chardonnay's fall from grace, but is now contending with Riesling and Albarino (Alvarinho in Portugal) from which Iberian producers are making refreshing white wines with an increasing international following.
Another grape from Spain coming to the fore internationally is Tempranillo, which is the main grape of Rioja but also now being taken seriously by growers and winemakers in Australia and California. In France, the wheel has come full circle.
After centuries of reverence for terroir, a number of producers have taken to citing the grape variety prominently on their labels, accepting that they have a better chance of selling their wines in international markets that way. This trend seems set to continue for low end to middle market wines, although it is hardly likely to catch on in French wine's upper echelons.
Wine consumption, however, has long been driven by fashion. Now the trend is towards different grapes, and wine and fashion are both subjects France understands pretty well.- R.L.
For more information please write to wine@hkgolfer.com
Click here to see the published article.