The Barossa and Yarra Valleys are two of the most important regions in Australia for the production of high quality wines, and both have a history of viticulture that dates back more than 150 years.
Vines were first planted in the Yarra Valley in Victoria in the 1830s, and in the Barossa Valley in South Australia in the 1840s, but production in the Yarra entered a hiatus period in the 1920s before recommencing in the late 1960s.
The Barossa Valley, by contrast, has produced wine continuously since the arrival of around 500 families of German refugees from Silesia in 1841.
The Barossa was the cradle of the style of Australian Shiraz that has come to define the international perception of how Australian red wines typically taste, and remains a major producer in that and other styles.
The best way to taste the wines from either region is on location. The Yarra and the Barossa are scenically lovely, well set up for wine tourism, and conveniently accessible from major Australian cities – Adelaide for the Barosssa and Melbourne for the Yarra.
The next best way, though, is in the convivial surroundings of the HK Golfer office where a dedicated tasting team – slightly reduced from its normal number thanks to a pesky virus that indisposed senior management – pulled the corks on some recent additions to the Watson's Wine Cellar list.
The first glass of the evening was also the only white – the Rizza Riesling 2010 from Kaesler, one of the older Barossa estates, established in 1893, at HK$118 per bottle.
Thanks to the region's transplanted German heritage, there is a strong tradition of Riesling production in the Barossa, but I can't say I've tasted many wines that really suggest that the region suits the grape.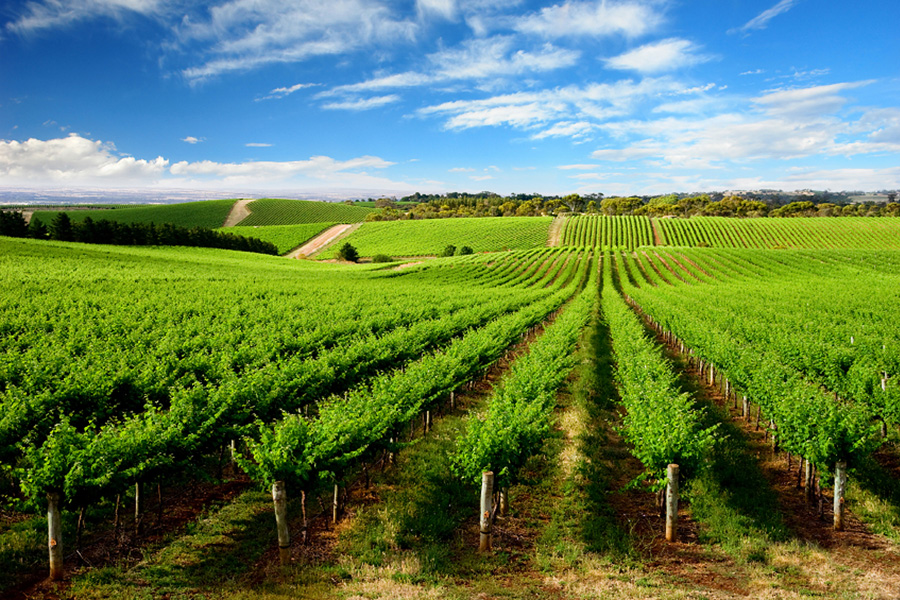 This sadly was not an exception. Insipidly sweet and one dimensional with an alcoholic content of eight and a half per cent, this had neither the richness of a seriously sweet Riesling dessert wine, nor the refreshing just off dry fruitiness of more modern German and New World Riesling styles. It might have been more palatable a few degrees colder, but really this seemed to be a party wine for the kind of party teenagers go to. On to the reds.
 
The next three wines were also from Kaesler and the 2007 Old Vine Shiraz seemed to be a respectable but unremarkable South Australian Shiraz, although it did develop somewhat with exposure to air. Quite an alcoholically strong wine at a shade over fifteen per cent by volume, the palate was tannic and dominated by black fruit, and the wine still seemed relatively closed. It might well improve with keeping.
The Stonehorse 2008 – a blend of Shiraz, Grenache and Mourvedre (with Shiraz dominating) at a hefty sixteen per cent alcohol by volume – offered some spicy overtones and a bit of chocolate, and seemed to be reasonable value for an unpretentious easy drinking wine at HK$138.
The final Kaesler wine, the Bogan Shiraz 2007, made from old vines and matured in French and American oak, is a little more of an investment at HK$318. It was in my mind too young to drink, but certainly has longer term cellaring potential.
For the last two wines we switched to the Yarra Valley and things immediately began to look up. Prices also rose.
Both were unpretentiously labeled as "Dry Red Wine" but the unassuming labels belied a couple of exceptional wines, with a distinguished history. Dry Red Wines Nos 1 & 2 were flagships for the resurgence of wine making in the region, and were first produced by Yarra Yering's founder Dr Bailey Carrodus, in 1973.
Yarra Yering Dry Red Wine No 2 2006, fourteen and a half per cent alcohol by volume, has 99 points from Robert Parker and 94 from Australia's James Halliday, and were immediately in another league to the Barossa vintages. A blended wine, this is still basically a Shiraz with just a touch of Viognier and Marsanne added. Watson's have it for HK$498.
Yarra Yering Dry Red Wine No 1 2006, priced at $488 was opened a little earlier than the others and decanted, and by the time we got to it, seemed to have dissipated a bit. A Cabernet Sauvignon, Merlot Malbec, Petit Verdot blend with a touch less alcohol, it suffered slightly by comparison with Dry Red No 2, but remained a complex and satisfying wine. Definitely one to revisit.
All Australian wine is at its most enjoyable drunk in Australia, but if for whatever reason you can't go there a glass or two of Yarra Yering Red isn't a bad means of consolation at all. There are great Barossa wines as well of course, but sadly not below the HK$400 mark.