Playing it Safe – Under the Sun
Dr Gavin Chan examines the potential dangers that we, as golfers, face every time we tee it up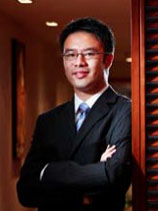 After playing 18 holes, you may notice your skin starting to turn red. But by then, the damage has already been done. Year-on-year exposure to the sun contributes to most of the skin changes that we think of as a normal part of aging, including freckles, discolouration, sallowness and tiny broken vessels under the skin. More importantly, the damaging rays of the sun contribute to the development of skin cancers, including melanoma, which may not become apparent until years later.
Skin cancer is a malignant growth caused by the mutation of cells on the outer layers of your skin and is the most common form of cancer worldwide. Skin cancers are on the rise and are developing in younger individuals. Ultraviolet radiation from sun exposure is believed to be the main cause, with heredity, genetics, skin type and a weak immune system being other influencing factors. The three leading types of skin cancers are basal cell carcinoma, squamous cell carcinoma and malignant melanoma. Melanoma, which usually starts within a mole or as a dark spot on the skin, is the most dangerous: it can spread quickly and is responsible for the majority of skin cancer- related deaths. Other forms of skin cancer are rarely fatal, although squamous cell carcinoma can spread to other parts of the body and result in death.
It's not all bad news however - skin cancer is preventable and almost 99 percent of all skin cancers are curable if caught in time. All it takes is being sun savvy and examining your skin regularly. Any moles or skin lesions that itch, bleed, crust, do not heal, or change in size, shape or colour, should be checked by a dermatologist without delay. It is a good idea to have your skin thoroughly examined by a dermatologist at least once a year, or as recommended by your dermatologist.
Written by Dr Gavin Chan
Click here to see the published article.