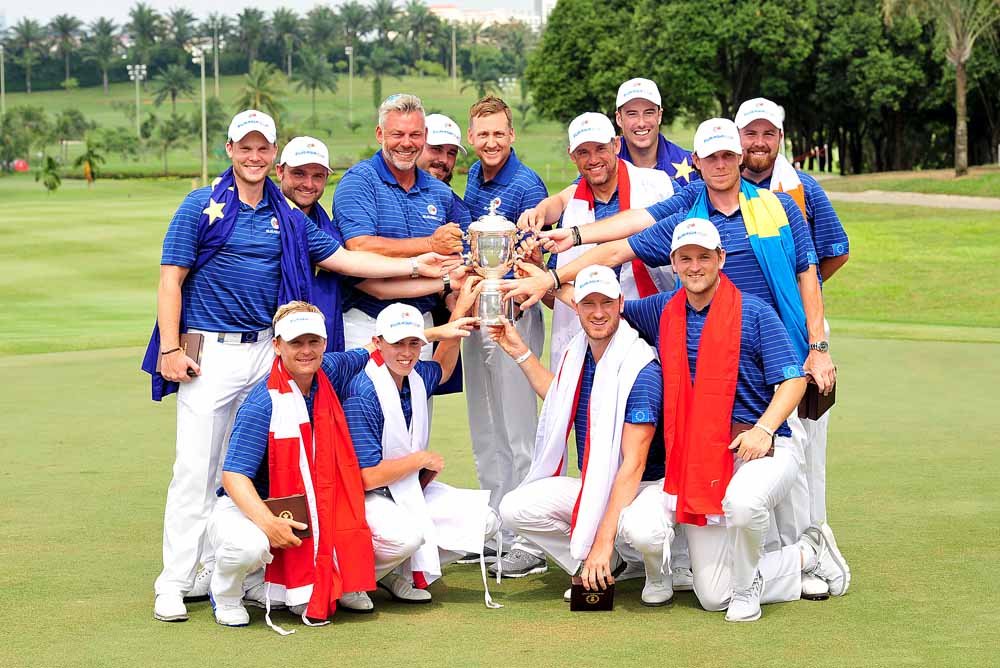 Shorts or pants, that is the question? Will noble minds suffer the slings and arrows of outrageous fortune if their legs are exposed to the sun and the viewing public? This unexpected conundrum has been unveiled by the European Tour's surprising edict that professional golfers can wear shorts during pro-ams and practice rounds.

Amidst squeals of protest from professional golfers and seasoned observers alike, we've been treated to rare sightings of a Darren Clarke knee, an Ernie Els calf and a Lee Westwood lower thigh, with nary a varicose vein or unsightly mole in view. Apparently Keith Pelley, the European Tour's ubiquitous new chief executive, has enthusiastically endorsed the proposal. Three cheers I say, having often advocated such a move. I've never understood the argument that "it's unprofessional".
Is it unprofessional for footballers or rugby players or tennis aces to wear shorts? Caddies have long been allowed to display their legs and most usually do, whatever the weather. We're constantly being told that player and caddie are "a team". How many players now talk about "WE drove the ball well and WE made a slow start", etc. Imagine if doubles partners in tennis followed the same rules; picture the 'Woodies' in the gentlemen's doubles final at Wimbledon with Mark in the latest bermudas and Todd sporting a natty pair of tailored flannels. Effectively it's merely endorsing the old idea that the caddie is the inconsequential hired hand, who really shouldn't been seen and only rarely heard. Having spent my young adult years before the Colours, it's frequently struck me as odd .
The supposedly stuffy British Army and the Royal Navy have always sported shorts (either khaki or white) when serving in the tropics, admittedly with knee-length socks. They were practical and when properly tailored and pressed, extremely smart. Older readers will no doubt remember the extrovert Brian Barnes (perhaps most famous for twice beating Jack Nicklaus in a single day at the Ryder Cup) sporting shorts and long socks on a regular basis, before the protocol changed. To my conservative eye, the knee-length socks do make the attire look more formal, but in golf they have long since gone out of the proverbial window in most clubs. Huntercombe in Berkshire is one of the old-school establishments that still insists on traditional standards but the ageing diehards are rapidly being outnumbered. Sadly I fear there's still a way to go before the rules are relaxed to allow such casual behaviour in tournament play.
Pages
Click here to see the published article.