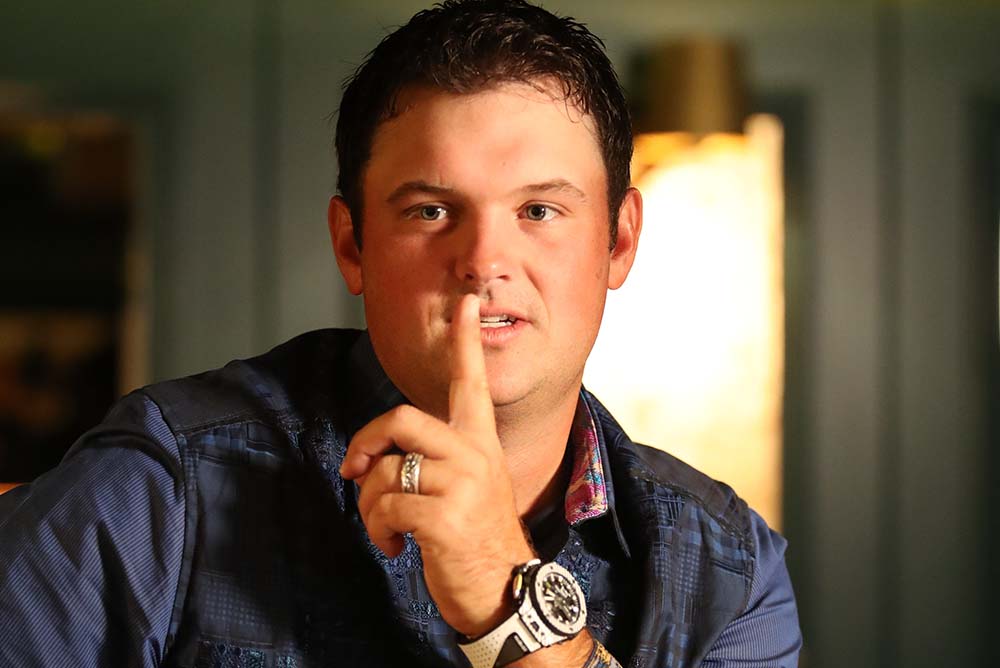 Louie Chan: I think confidence is a word a lot of people would refer to when asked to describe Patrick Reed. How did that winning feeling - the early wins - how did that make you feel? Talk to us about how belief became such a big part of your game.
Patrick Reed: It made me feel that I belonged out there. Whether it was, as a kid, belonging with the older kids or whether it was on the PGA TOUR. Once you get on the tour, you're excited that you made it. But then, once you get that first win, then all of a sudden you believe you deserve to be out there. Once you get past that first win, you get the second one, then you start having that belief that you can compete in Majors and really compete for that top spot.
If you don't have a belief in yourself no one's going to believe in you. Getting that win gets you into that category that, not only do you believe but, all of a sudden, everyone else starts realising, "Oh, he's won so he has proven himself. Now, let's give him a shot. Let's see what he really can do."

LC: There's a moment you have no doubt talked many times, when you took down one of your contemporaries in the 2016 Ryder cup which has to be up there with the two or three greatest matches we've ever witnessed. I guess before you teed off in that round, you're approaching the golf course, you know you're playing Rory. At what point do you start realising you're feeling good? How do you control the emotion? How did you actually allow yourself to perform to that high level on that day?
PR: Right when I finished on Saturday, I walked straight over to the captain and I said, "Hey, captain I want Rory." I knew there's no way we could guarantee that just by saying, "Hey, guys Patrick wants to play Rory, we're going there." Because you had to put down your names and hope that the other team put their names in such a way that matches up with your thinking. In the past, Rory has gone out around the middle of the singles matches because that's normally where the deciding match is, in the middle.
That's usually the winning point but because we were leading, we had a feeling that Rory was going to go out first. I'm over there jumping out my shoes like, "Put me out first, put me out first. I want Rory." Because I want to play their best guy and that week he's playing his best and I want to go up against him. Whenever it came out that I was to play Rory, I was just so jacked and excited and ready to go. Actually, my warm up wasn't as good as I needed it to be. I was struggling because I was so hyped that my timing was actually too fast.
I was swinging out of my shoes, getting out of my normal rhythm and because of that, my coach was like, "Hey, come on, let's calm down. Let's get back to your normal swings. Get back to your normal tempo." But it just wasn't happening. Then Tiger walks over he just gives me this blank stare, he said, "Come here." I'm just sitting there going, "Oh, what's going to be said?" He just wraps his arm around me and tells me a story. It was really funny. It was a good joke which kind of loosened me up and then from that point, I started hitting some shots and got back into my normal timing and normal rhythm.
Once you start hitting a couple of shots and you get back into that flow that you were in earlier that week, you just get that confidence You start thinking, "All right, here we go, this is going to be great. I'm going to be ready to go."
Pages
Click here to see the published article.