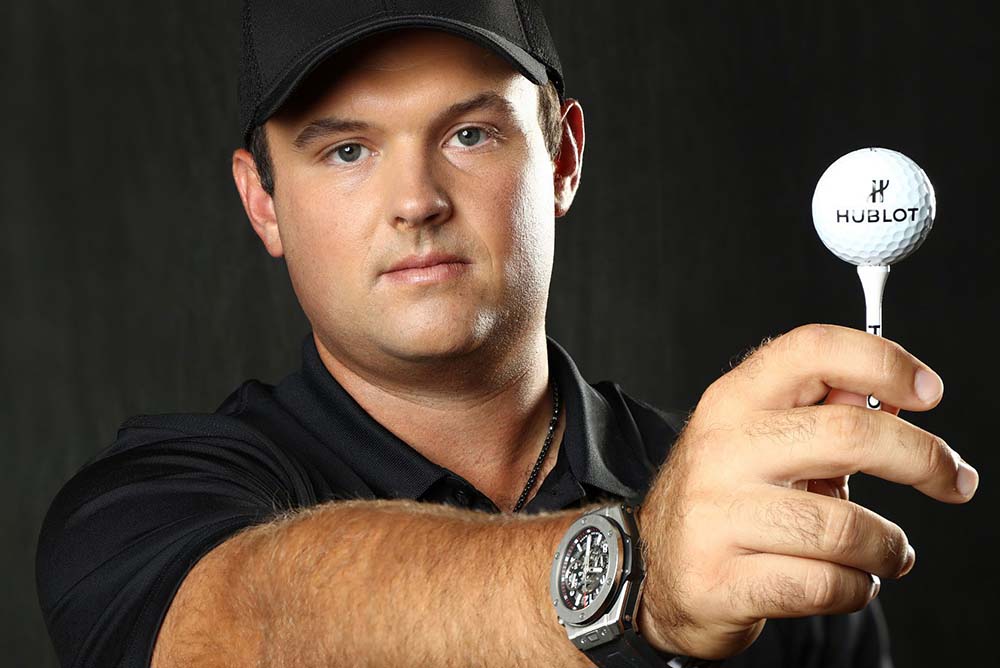 LC: There as so many examples of players not handling the pressure going into the final round of a Major with the lead. What did you do that allowed you to deal with the nerves that come with such a scenario?
PR: I stuck to my game plan. I watched the leaderboard, so I knew where I stood, and I knew what I needed to do to win. I stayed in the moment and didn't get ahead of myself.
LC: Not mentioning the likes of Usain Bolt, Floyd Mayweather, Dwayne Wade and Eli Manning, in golf Hublot's Ambassadors include the likes of World #1 Dustin Johnson, Olympic Champion Justin Rose and, of course, yourself as the new Masters Champion. How does it feel to belong to such an exclusive group of some of the world's greatest sportsmen?
PR: It feels great to be amongst some of the worlds' best athletes in their sport. It also means just as much to me to be a part of the Hublot team who has made me feel like family.
LC: To win any Major or become a successful professional golfer for that matter, players have to be able to rely on a really strong support system. Who has given you the support required to become a Major winner down the years?
PR: Team Reed - my wife is and has been my biggest support system on and off the course, my mother in law is irreplaceable in our lives and she is so supportive. My sister-in-law, Kris, is my A-Team. My caddie, Kessler, I can always depend on. My coach, Kevin Kirk, who has spent so many hours with Justine and I, striving for perfection. Phillip Costa, my manager/attorney for Team Reed Enterprises, and every single friend that has been a part of Team Reed from the beginning. They know who they are, and my support system is the best anyone could ask for.
Pages
Click here to see the published article.